Sunshine football on a radiant day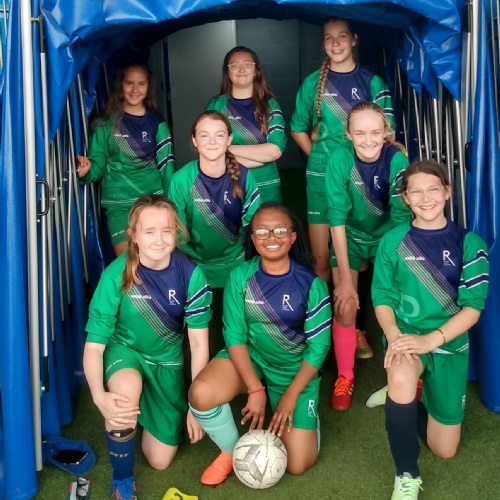 On Monday 11th July, the RHS U13 Football Team took part in a 5-a-side tournament at Solihull Moors. We, alongside Harris Academy, were representing the 'Eastern Warwickshire' area at the 'Coventry, Solihull and Level 3 Warwickshire School Games.' This was following our sterling performance during and qualification from the Level 2 tournament the previous Tuesday.
The sun shone and so did the football. It was a fantastic start with a 2-0 victory over Blue Coat, goals coming from Sofia Brighton-Revenga and Maya Cassidy, with excellent assists from Izzy Barr. Following this, were tough matches against Grace Academy and Myton, and a narrow defeat against Tudor Grange. It finished on a high, with an excellent 2-1 triumph over Barrs Hill, with goals from Sofia Brighton-Revenga and Maya Cassidy. In the end, RHS finished 4th out of 6 in our group, a great achievement for the whole squad.
Pictured above is the squad:
Front Row (L-R) Sofia Brighton-Revenga, Zion Adesua, Sophie Farrell.
Second Row (L-R) Izzy Barr, Izzy McDowell.
Third Row (L-R) Maya Cassidy, Indie-Rose Cave, Ash Khan.
Dr Brown and Mr Phillips would like to thank all of the students who took part. They showed a fantastic attitude throughout the tournament, played to their full potential, in tough conditions, and represented the school wonderfully. It was decided that the joint players of the tournament would be Izzy McDowell and Maya Cassidy. Izzy, for a terrific all-round display, a willingness to play anywhere and for making a number of brave saves. Maya, for her superb strikes, crunching tackles and continually driving the team onwards.
We would like to say a massive thanks to Jonny for driving the team and coaches to the match and to Mrs Grimes for her support for the team entering the tournament.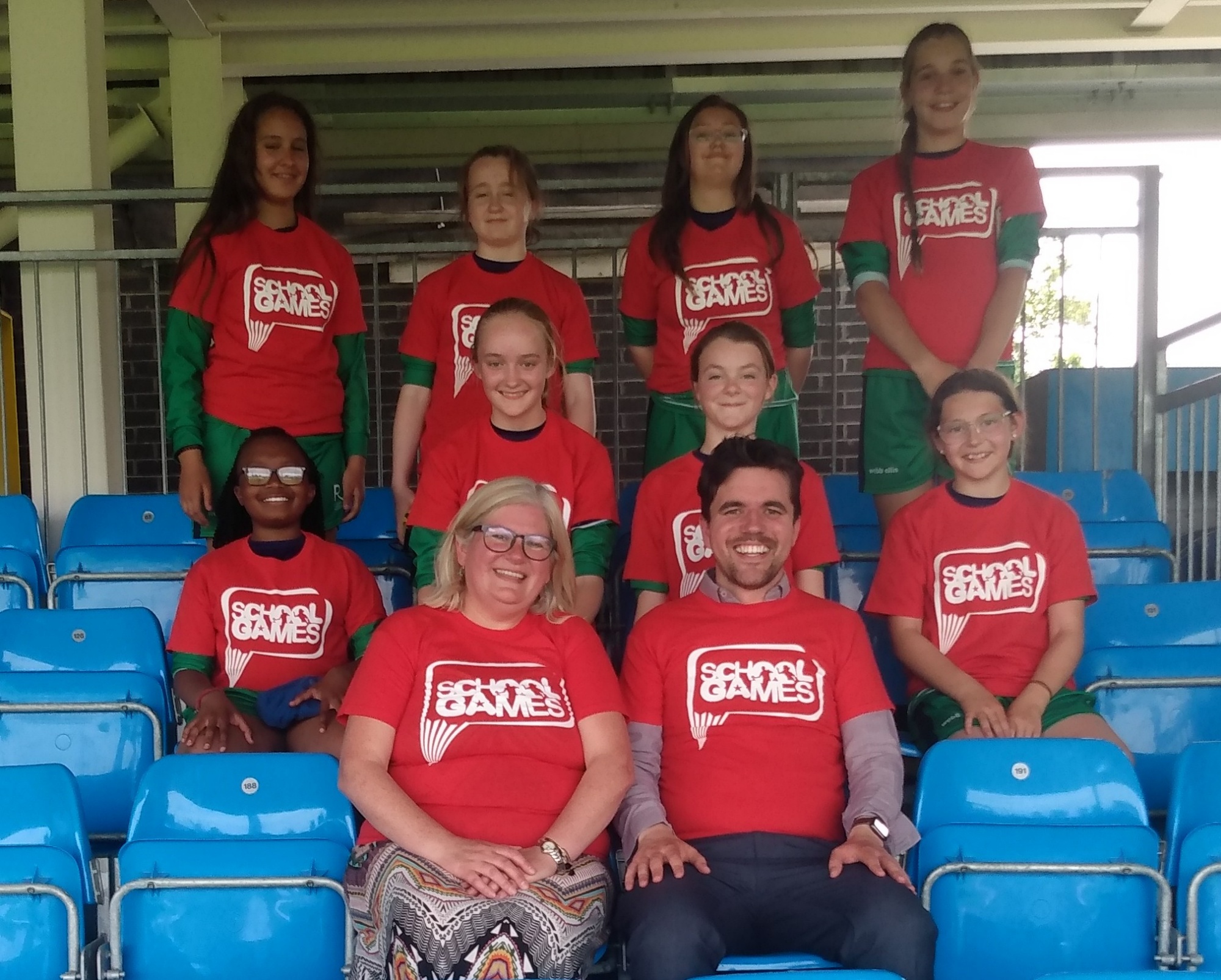 We are really excited about football for next season, and all KS3 are welcome. We would like to explore a KS4 team too. There will be some exciting and inclusive opportunities coming up through Harris School, so if you used to play or have never played before, or play several times a week, please consider football training at a lunchtime (tbc) from September.
Scores
RHS 2-0 Blue Coat
RHS 0-4 Grace Academy
RHS 0-3 Myton
RHS 1-2 Tudor Grange
RHS 2-1 Barrs Hill