Duke of Edinburgh Award
The Duke of Edinburgh (DofE) Award
Information at a glance
Who's Who
Janet Williams, DofE Manager - DofE@rugbyhighschool.co.uk In school Tuesdays and Thursdays
H5Adventure, Expedition Provider (AAP) - https://h5adventure.com/
eDofE – https://www.edofe.org/
Email - DofE@rugbyhighschool.co.uk
Username will usually be FirstnameSurname, password will initially be date of birth (DDMMYYYY).
---
Sign up now open
Students wishing to take part in the Duke of Edinburgh Award this year are now invited to sign up.
The deadline for completing the registration form is 10pm on Monday 9th October. Scan the relevant QR code to link to the form.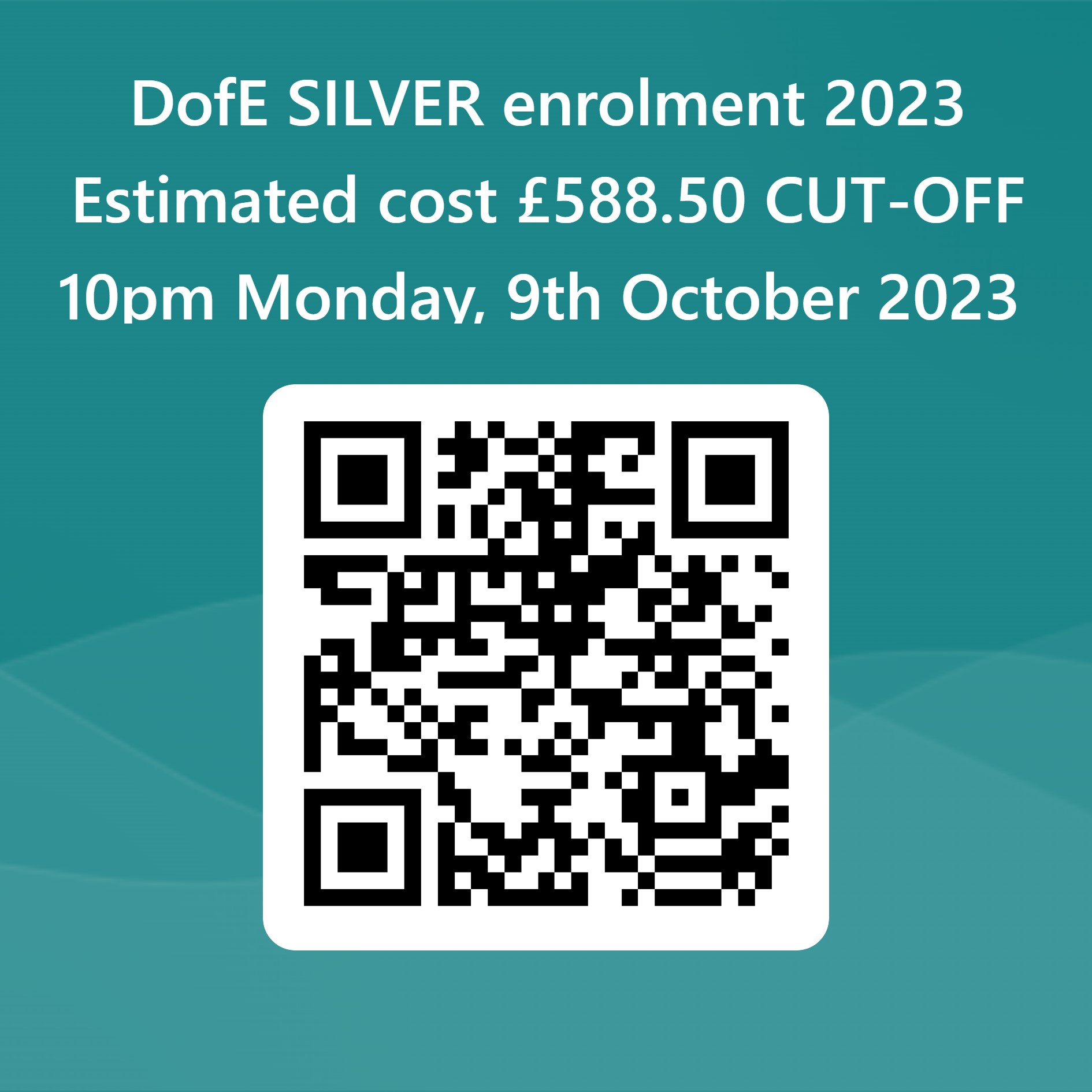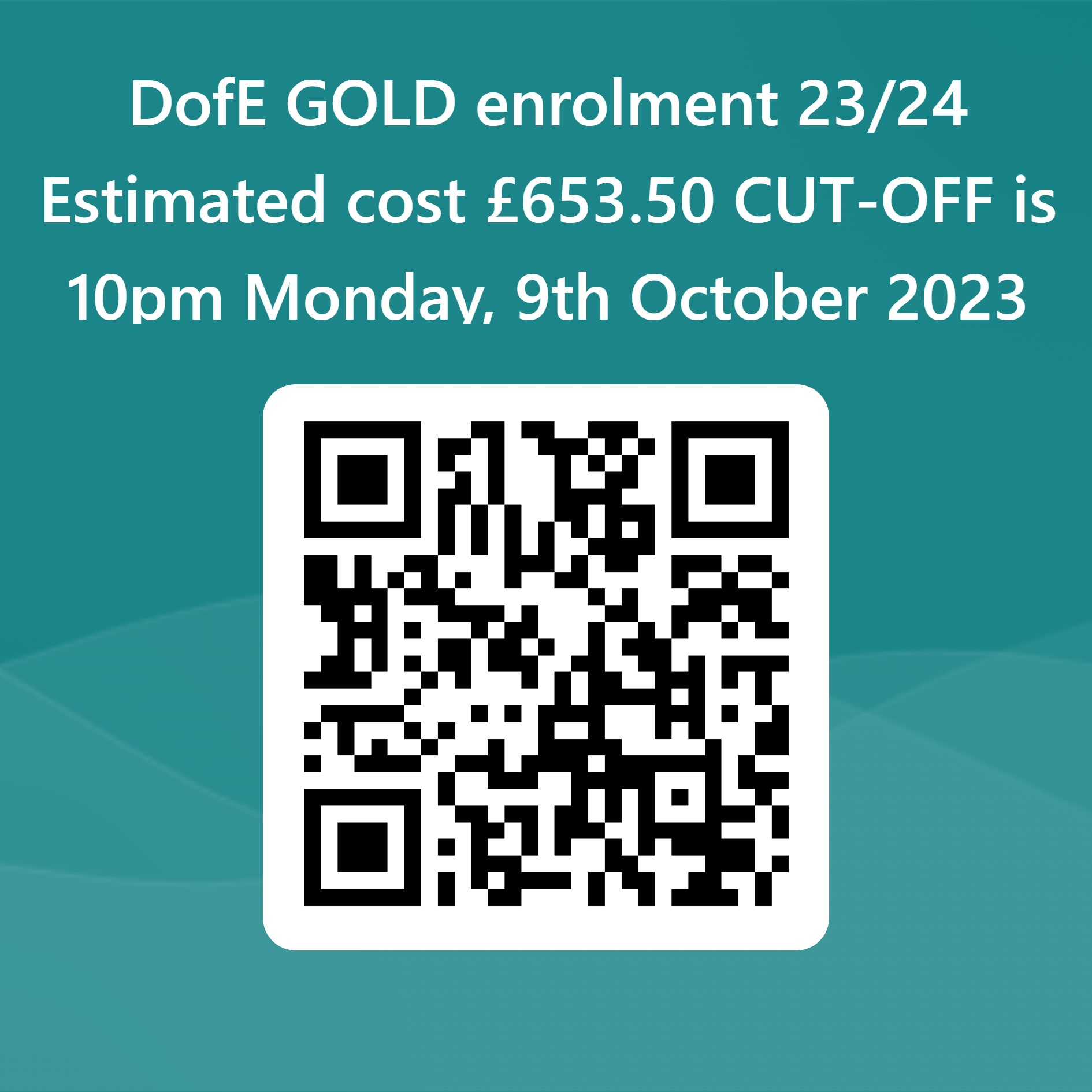 ---
Dates for 2023-24
Training and Expedition Dates 2024
Bronze, Silver & Gold Training Day - Sunday 17th March 2024, ALL DAY - 9am to 5pm
Bronze
Bronze Kit Evening in school: Wednesday 28th February 2024 - 6-7pm - for parents/carers & students
Bronze Practice Expedition: 13th to 14th April 2024, times TBC
Bronze Qualifying Expedition: 21st to 22nd June 2024, times TBC

Silver Expeditions (joint with Gold)
Silver Practice: 23rd to 25th May 2024 - travel to location: leaving 5.45am on the 23rd

,

return on the 25th - time TBC

Silver Qualifier: 15th to 19th July 2024 - travel to location: 9am on the 15th

,

return on the 19th - time TBC
Gold Expeditions (joint with Silver)
Gold Practice: 23rd to 25th May 2024 - travel to location: leaving 6am on the 23rd - return on the 25th - time TBC

Gold Qualifier: 15th to 19th July 2024 - travel to location: 9am on the 15th - return on the 19th - time TBC