PTA February Fundraising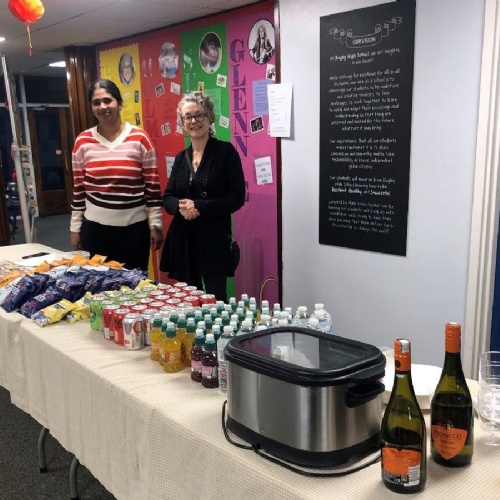 A big 'thank you' to everyone who supported the PTA's fundraising events this month contributing towards the overall sum raised of more than £840.
The 'outgrown but not outworn' uniform sale on Saturday 11th February proved to be a popular event with many parents and carers popping in to top up their daughters' uniform supplies for the rest of the year.
"As well as supporting extracurricular activities at Rugby High School, the sale of outgrown but not outworn uniform is environmentally friendly and contributes to a greener and more sustainable school," said PTA Chair Vikas Garg. "It is also important to remember families struggling with the cost-of-living crisis," he added.
The next outgrown but not outworn uniform sale will take place in July. Please save any uniform that your daughter has outgrown and look out for further news nearer the time. We welcome donations of blazers, skirts, shirts, trousers, PE kit, hockey boots, textbooks, etc.
All money raised is donated back to the school to support extracurricular activities to enhance the education of your daughters and sons.
Red Shoes Refreshments
Thanks also to everyone who bought refreshments at the productions of Red Shoes on 25th, 26th and 27th January. The PTA was on hand before the shows with a selection of drinks and snacks for parents and carers attending the performances.
Pictured above: : PTA volunteers at Red Shoes