Particle Physics Competition Winner heading to France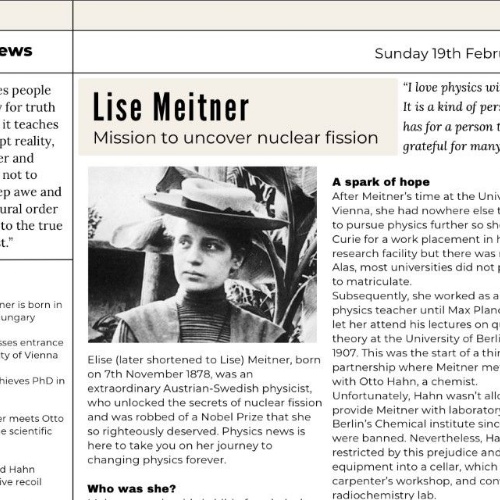 Congratulations to Angela Liu in Year 12 who has won a place on the XMaS Scientist Experience
This is a nationwide opportunity for any Year 12 Physics students, who identify as female, to attend a 4-day trip to the Particle Accelerator facility in Grenoble, France at the beginning of July 2023. The competition aim is to encourage students to consider science careers, foster a sense of community and encourage self-belief. This trip will take students out of the classroom and show them science in a real-world application, with the aim of sparking an enthusiasm for the wonder of science. It is a tremendous opportunity to see how far a career in science can take them.
Angela will visit the Particle Accelerator facility in July and will experience what life might be like as an international research scientist, by taking part in the Synchrotron@School Programme. She will also get the opportunity to meet amazing scientists who live and work in Grenoble and also do a little bit of sight-seeing in this beautiful French city.
Angela secured 1 of 16 spots on the programme with her fabulous detailed essay. In addition to researching how X-rays are useful for material research, she also produced a fantastic essay on the life and achievements in Physics of Lise Meitner which she creatively displayed as an amazing newspaper article which you can see below. Many congratulations to Angela - the Physics department is very proud of her!