Psychology
watch our video
---
what our students say
"I chose to study psychology because I wanted to take a new subject that linked with my other two (Biology & Chemistry)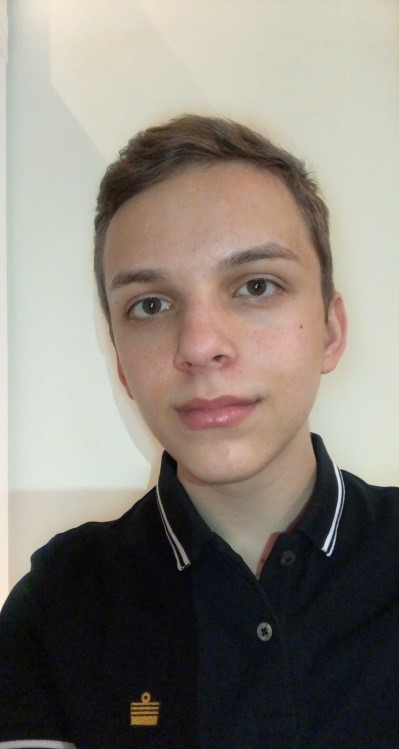 , while still being different.
One of the things I like best about it is the varied ways of learning, including case studies, scenarios, theories and practical experiments.
This subject has enabled me to develop my writing and thinking skills by making me select only key information and condensing it all down."
Cristian Covaliuc
---
Exam Board: Edexcel
Psychology is a very popular subject to take at KS5, particularly because it is – for most – a fresh subject, that is particularly relevant to everyday life.
Please note in September 2023 we will move to the AQA exam board so will be following that syllabus. More details can be found in our Prospectus for 2022-23.
Overview of the Course
The course covers a wide range of topics and encourages students to explore why people think, feel and behave the way we do, from a range of perspectives. We explore human behaviour from the social, cognitive, biological and learning approaches. Each unit has a key issue which is current and relevant, as well as a short practical investigation where students can conduct their own research and analyse their results. This is not assessed as coursework: instead, an exam question will assess students' understanding of the research they have carried out.
Course Outline
The A Level course covers an introduction to the main Approaches in Psychology (Social, Cognitive, Biological and Learning Theories), by concentrating on one topic area in each.
In year one we will cover:
Social Psychology – the origins of prejudice & discrimination
Cognitive Psychology – memory and problems such as Dementia and Dyslexia
Biological Psychology – the brain and competing explanations for behaviours, e.g. aggression
Learning Theory – how behaviour is learned through experience, for example how we develop phobias.
The second year course covers two more additional topics:
Clinical Psychology – mental illness, including treatments and explanations
Criminal Psychology – identification and treatment of offender and eye witness testimony
The third exam paper will test your Mathematics and Science skills in Psychology and also looks into psychological Issues and Debates in more depth.
Psychology is taught and assessed as a science, therefore has a significant statistics component. Students need to learn how to gather and analyse data from research studies. By covering research methodology and data analysis, and examining how science works, your maths skills will develop significantly.
Who should consider Psychology?
Psychology is a worthwhile course for those interested in a career that involves working with people. Careers where Psychology would be useful include medicine, law, social work, occupational therapy, speech therapy, teaching, business management, advertising, media, counselling, personnel management and much more.
Psychology is seen as an excellent preparation for higher education courses such as Psychology, Social Sciences, Sociology, Politics, Economics, Medicine, Philosophy, Business, Law and Media, to name just a few.
Entry requirements
To gain a place on this course you will need to get at least a grade 6 in GCSE English (because there are exam questions which require extended writing skills), and a minimum grade 6 in GCSE Mathematics, (because there is a significant maths content in the A Level course). It is not necessary to have studied Psychology before.
Contact: Mrs Olivia Le Poidevin, Head of Sociology and Psychology