Labour Market Information (LMI)
Labour Market Information refers to either quantitative or qualitative data found in tables, spreadsheets, maps, graphs, charts, reports, newspaper articles or anecdotally. Labour Market Intelligence subsets the information which is subjected to further analysis.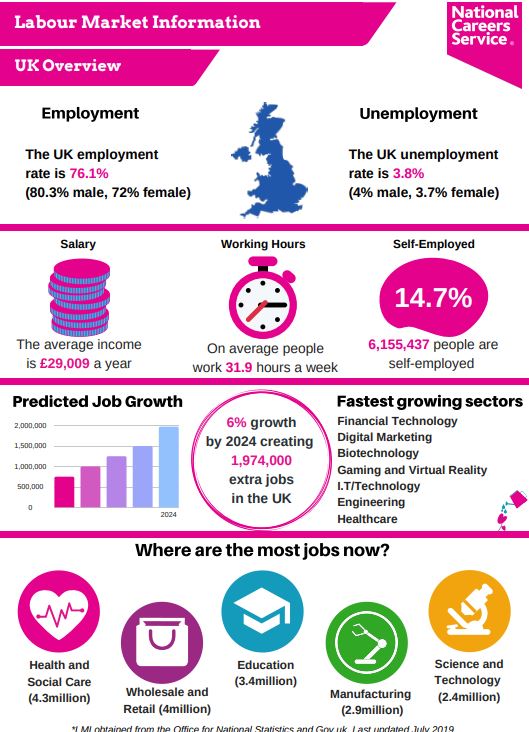 The Quarterly Labour Market Report
The Quarterly Labour Market Report from Warwickshire Means Business aims to keep you fully updated on the very latest Labour Market trends in the county.
The Quarterly Labour Market Report gives insights and analysis into employment and unemployment; economic activity; and real-time demand in the current labour market (based on advertised job vacancies) and is released every January, April, July and October.
This can be accessed via https://labourmarketbulletin.warwickshire.gov.uk/april-2019/introduction/introduction
Latest information
The latest skills fact sheets can be accessed via the Warwickshire County Council's website at https://www.warwickshire.gov.uk/post-16-college-education/skills-employment-%E2%80%93-latest-news
From here you can find specific information related to the area you live in.