History
Watch our video
---
what our students say
"I chose to study History because I really enjoyed the subject at GCSE and I like learning about why people made the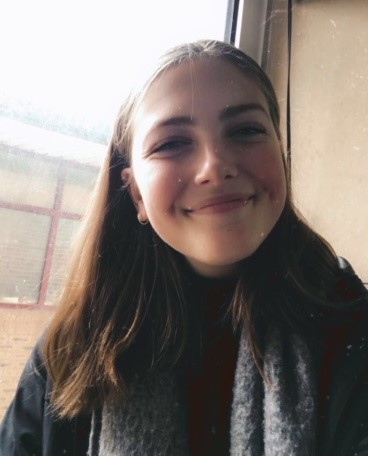 decisions they did in the past. One of the things I like best about it is the teachers, each lesson is fun and engaging and if I need help, they are all more than willing to help out whenever they are free. Next year I am planning to go to university and study speech and language therapy. History has enabled me to develop my critical thinking and analytical skills in both writing essays and in-class discussions and debates." Ella Taylor
---
Exam Board: Edexcel
Course overview
1. Russia, 1917 - 91: from Lenin to Yeltsin (30% of A Level)
This topic covers the events following the Russian Revolution of 1917 – one of the pivotal events of 20th century history. What happened in the Russian revolution to bring the Communists to power in 1917, and what was the USSR like under Communist rule? Finally, how and why did the Communist era end in 1991?
2. Mao's China, 1949 – 76 (20% of A Level)
This topic looks at the transformation of communist China and how this has affected China to this day. Students will study the Cultural Revolution and the Red Terror as well as industrial and agricultural changes such as collectivisation and the Five Year Plans.
3. Ireland and the Union, c1774 – 1923 (30% of A Level)
Within Unit 3 students will study the changing relationship between Britain and Ireland. They will look at the campaign for greater autonomy and the reaction to this across the period. They will also study some aspects in depth such as the Irish Famine in the 1840s.
4. Coursework (20% of A Level)
Students will be given a choice of topic for coursework including the New Deal, the October Revolution in Russia and the origins of WW1. Coursework involves a student investigating their chosen area and interpreting the views of historians in this field. Students will produce a final piece of work of between 3,000-4,000 words.
Who should consider History?
There are some careers for which History is one of the most useful subjects to have taken at school, notably law, the civil service, local government, journalism, teaching, librarianship, or the Armed Forces. However, since History develops your powers of analysis and reasoning, many careers will be open to students with a History A Level or university degree.
Assessment
Modules 1, 2 and 3 are examined at the end of Year 13. These exams range from 1 hour 30 minutes to 2 hours 15 minutes in duration. All of these exams involve essay writing in depth and breadth and source evaluation. Module 4 is assessed by various pieces of coursework written in Year 13 which are internally marked and moderated and then externally moderated.
Entry requirements
You must have at least a grade 6 in GCSE History or a grade 6 in English if History has not been studied at GCSE. The A Level History course is rigorous and academic in its demands on students, who will be expected to work extensively at the skills of reading, note-making, essay-writing, participation in discussion and debate in class, and learning of factual content. It is very important to have a good memory for factual details: dates, names, events etc. Excellent English skills (including spelling, punctuation and grammar) are expected of A Level historians.
Contact Mrs Richmond, Head of Department