Fine Art/Textiles
Watch our video
---
what our students say
"I chose to study Art as it has always been a passion of mine and I find the subject both calming and mentally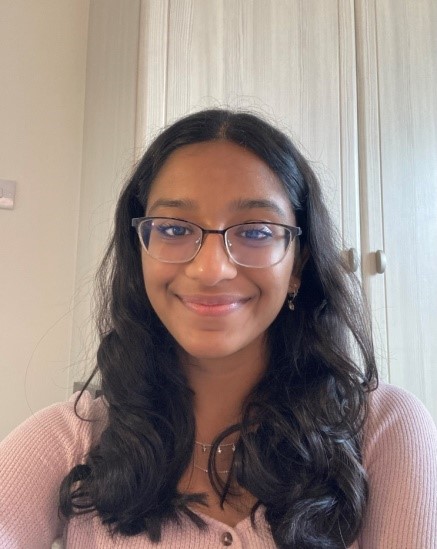 stimulating. One of the things I like best about it is the complete freedom to express yourself in a lively, positive environment. Next year I'm planning to study Architecture in University and this subject has enabled me to think both analytically and creatively in relation to my designs."
Neha Jakkampudi
---
Exam Board: OCR
During this course you will learn to:
explore and select appropriate resources, media, materials, techniques and processes
develop your ideas through sustained and focused investigations informed by contextual and other sources
demonstrate your analytical and critical understanding
review and refine your ideas as your work develops
record your ideas, observations and insights relevant to your intentions and those of other artists, reflecting critically on your work and that of other artists
present a personal and meaningful response that realises your intentions and, where appropriate, makes connections between visual and other elements
All students will be encouraged to explore a wide variety of different techniques and processes. Workshops will provide starting points personal response is paramount.
Areas of study
Fine Art(J171) focuses on portraiture, landscape, still life, human form, abstraction, experimental imagery, narrative, installation photography, expressive textiles.
Textile Design(J174) focuses on expressive textiles, textiles installation,narrative, accessories, printed and /or dyed textiles, garments and fashion.
You may only choose to study for one of these two qualifications at A Level.
The structure of these two courses is essentially the same with students developing their chosen area of specialisation during spring of Year 12
The A Level course consists of two components:
Component 1 – Personal Investigation, 60% of the A Level qualification.
This incorporates three major elements: supporting studies, practical work, and a personal study.
You will choose your own personal starting point to develop themes, ideas and supporting studies putting together a portfolio which records the development of your technique and thinking. You will produce a personal study that shows contextual research and understanding in a minimum 1000 words of continuous prose and which includes integrated images.
Component 2 – Fine Art Externally Set Assignment. 40% of the A Level qualification.
Building on the learning from your personal investigation, you will respond to the theme from the externally set assignment and produce your own creative outcome(s). You will produce preparatory studies and then have 15 hours under examination conditions to produce your final piece.
Entry requirements
Grade 6 GCSE in Art, Design Technology or a portfolio meeting.
Contact:
Miss Kane t.kane@rugbyhighschool.co.uk
Miss Stirling m.stirling@rugbyhighschool.co.uk