MAIN SCHOOL OPEN EVENING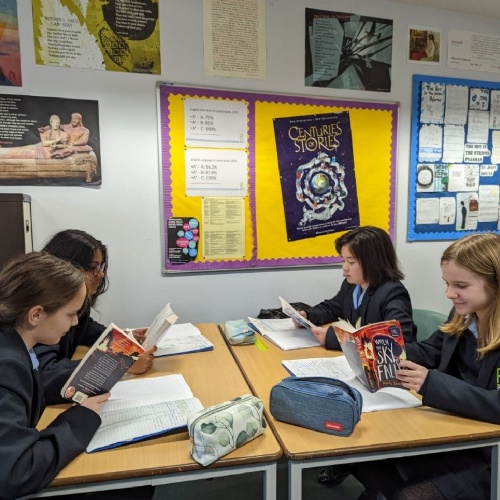 Open Evening for year 4 and 5 students will be on Wednesday 14th June 2023, 5pm - 7pm.
Rugby High School is inviting prospective students and their parents/carers to visit the school for our Open Evening this June.
Parents/carers and prospective students will be able to explore the school, speak to teachers and current students and hear talks from the senior team.
Speeches from our Senior Leadership Team and students will take place at 5.15pm in the hall and a similar version at the same time in the 6th Form Common Room. They will be repeated at 6.15pm.
As visitors tour the school we hope they will get a sense of the richness and diversity of the learning experiences that the school offers and of the friendly and purposeful atmosphere in which students are able to explore their talents and realise their potential.
Our Open Evening is all about giving visitors the information they need to make an informed choice of secondary school. Our students come from a wide range of different backgrounds and we want them all to enjoy learning and leave the school well-prepared to make their place in the wider world.
We look forward to welcoming everyone to our Open Evening. There is no need to register, just come along on the night.