Spanish Trip to the Frida Kahlo exhibition at the V&A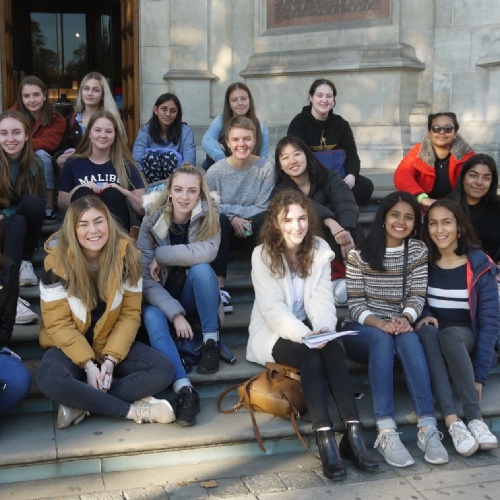 Students studying Spanish in Years 11 -13 visit the Frida Kahlo exhibition
The Languages department recently organised a trip for Spanish students, years 11-13, to visit the Frida Kahlo exhibition in London. Organising a trip to London is never a walk in the park, but Señora Vann and Madame Strudwick pulled it off, making the whole trip an experience to remember.
We began our journey by exploring the London Underground, a team building exercise as we all held on and looked for the right stop. After our travelling adventures we made it to the breathtaking V&A museum, inspired and excited to see the works of the iconic Mexican artist.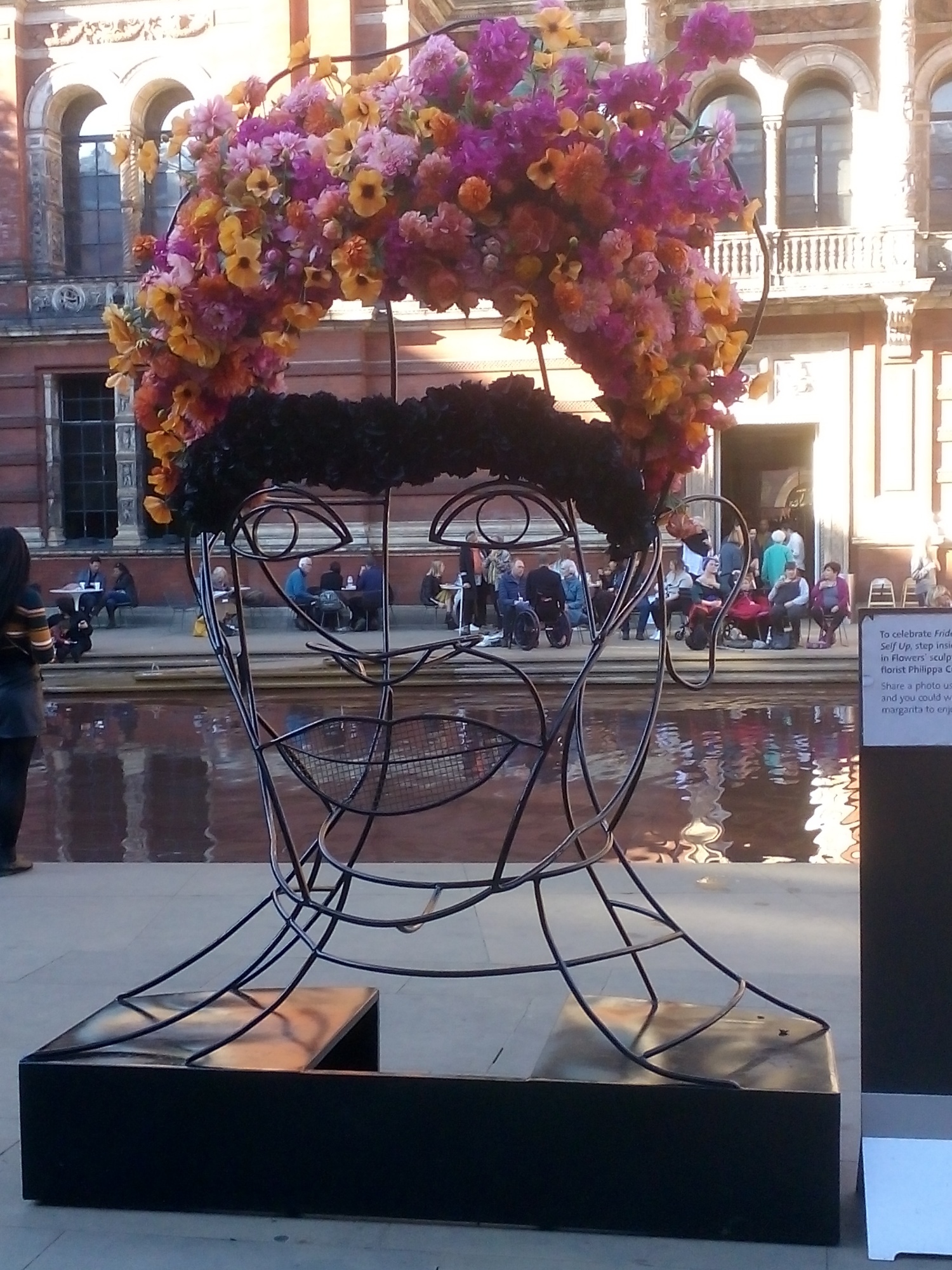 Kahlo spent most of her life in her family home, La Casa Azul. However, as we learnt at the museum her life was not always so simple. As a child, Kahlo, was disabled, due to polio, and had to give up her dream of becoming a doctor due to a traffic accident, causing lifelong pain and medical problems.
Kahlo found a new passion for art- her childhood hobby, inspired by her father, a photographer, she painted many portraits, self-portraits and works influenced by the nature and artefacts of Mexico. She took inspiration from her country's popular culture and employed a native folk art style. Although this may be considered the 'norm', Kahlo actually explored questions of identity, post colonialism, gender, class and race. Her work was often autobiographical, as shown in one of her paintings where she compared the lives she lived in both America and Mexico, holding the Mexican flag in one hand and a cigarette in the other.
It wasn't only Frida Kahlo's artwork that stunned us all but her elaborate, colourful and yet traditional Mexican outfits. She created her distinctive style through a blend of traditional Mexican and European fashion, embracing her disability, through the use of customised and painted braces. One of the curators at the museum described her to be "a hybrid persona" and I couldn't agree more.
I think I speak for everyone when I say that Frida Kahlo's bravery, willpower and strength has inspired me to follow my dreams and not be knocked down when life doesn't happen as planned. She is a true inspiration to us all and we feel lucky to have been able to see the works of such a talented artist. So I would like to end by thanking the Languages department for such an eye-opening experience.
Mary Waterman, Y13