10 offers of Oxbridge places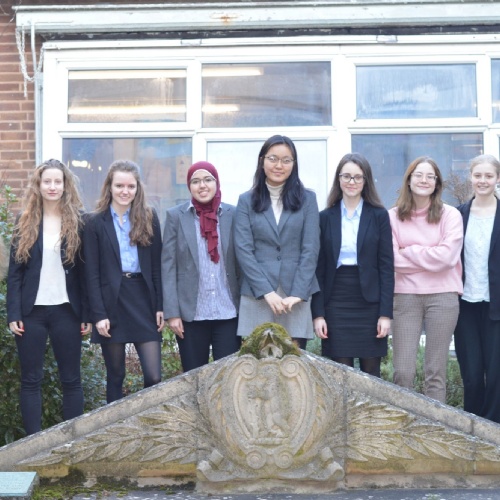 Ten students have been offered Oxbridge places this year.
Ten students from Rugby High School (nine from the current Year 13 and one from last year's Year 13) have been offered Oxbridge places. Students have places at Cambridge to read: Geography, Medicine, Modern Languages (two students), Politics and Veterinary Science. At Oxford they have places to read: English, Fine Art, Law and Physics. This is the third year in a row that the number of students being offered places at Oxford and Cambridge universities has increased. Last year, 9 students were offered places and in 2015 the school sent sent seven students.
Headteacher Charlotte Marten said, 'It is really important to us that students feel empowered to make an informed choice which is right for them whether that is applying for university, an apprenticeship or employment. We are really delighted that students continue to be ambitious and to aim high. It has been a privilege supporting them and helping them with their applications. Well done, Year 13.'