Y13 Geography trip to Dorset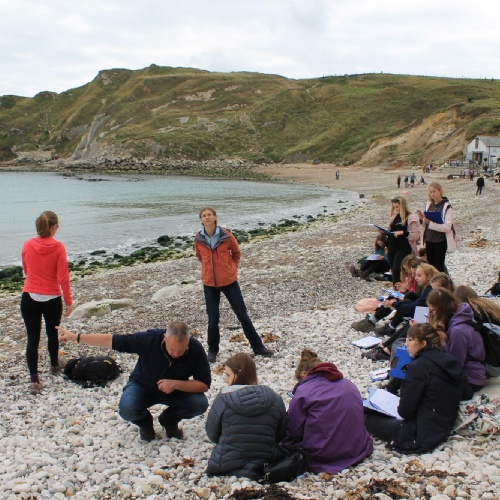 On Wednesday 20th September, a group of keen geographers set off down to Dorset, for a packed few days of fieldwork. Once we had arrived, we had the opportunity to study the concordant coastline at Lulworth Cove, where we carried out fieldwork sketches to illustrate the changing rock types and coastal landforms present. Later on that same afternoon, we visited Stair Hole and the notorious Durdle Door; our classwork was suddenly brought to life by the picturesque landscape.
The second day was spent at Studland Bay, exploring the sand dunes. The class examined the development of the ecosystem, as well as management strategies to protect the vulnerable environment. By measuring factors such as relative humidity, infiltration rate and species count at transects, we were able to provide evidence for vegetation stabilising the sand dunes at Swanage Bay.
On the last day, we investigated the effectiveness of sea defences and carried out questionnaires with locals and residents to understand perceptions of Swanage. Before leaving Dorset, we all ate lunch together on the beach, taking advantage of the exquisite scenery and glorious weather. Overall, the trip was exciting and enjoyable, whilst also allowing us to conduct research for coursework.
By Ailsa Maclean Y13