A historic football match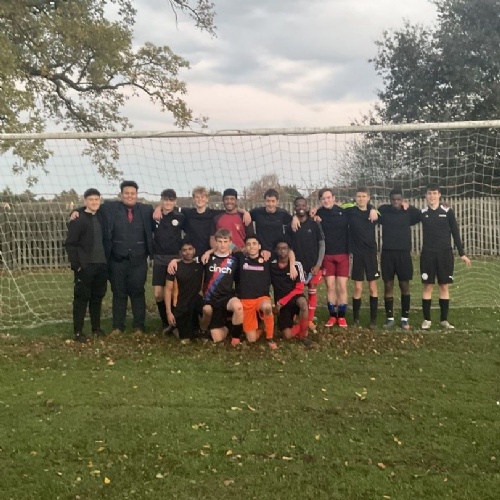 Last week saw a historic event for Rugby High School - our first ever Sixth Form boys competitive football match, played against Rugby Free Secondary School.
The boys played with passion and confidence and represented our school exceedingly well. The school's community spirit was clearly evident too as, when setting up the match, a huge number of year 10 and 11 girls came to help with the flags and hurdle barrier setup. In addition to this, the audience gathered to watch the match was impressive. The team decided that the man of the match went to Matende for his consistency and perseverance throughout the game.
And a special thanks to Morgan for being the runner each time the ball went flying off and, of course, for being the paparazzi.
The score was 3-3 when it reached full time and they decided to go to penalties. We narrowly lost the penalties unfortunately, but it was truly a historic moment to be proud of!