Incredible GCSE results for Rugby High School students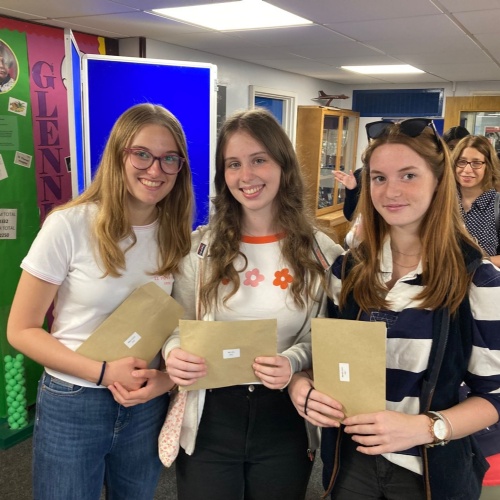 Students are celebrating their excellent GCSE results today
Rugby High School students are celebrating an incredible set of results this morning, with the highest ever number of grade 9s achieved and, most importantly, no dip in the outstanding expectations we have for the progress of our students as they move onwards into A Level. Once again the majority of our students are choosing to remain at Rugby High School, and why wouldn't they – last week's A-Level results, and successful placing of our students on university courses of their choices means that a bright future is really assured at Rugby High School.
We don't do this as an exam factory, but as highly skilled teachers, nurturing curiosity and developing individuals who are resilient, healthy and successful.
If you've yet to decide quite where you'd like to complete your A-Level studies, then we are more than happy to consider an application – why wouldn't you with results like these?