A week of new experiences, activities, trips, learning and fun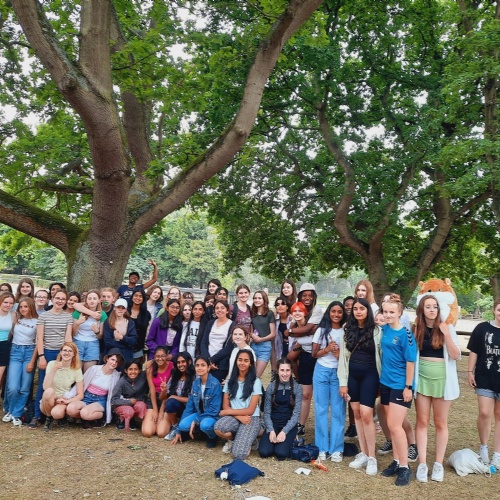 Curriculum Enhancement Week has been a huge success at Rugby High this week, with years 7 to 10 embracing a week of learning new skills, trying different activities and surviving the heatwave.
Crimes have been solved in forensic science using chromatography and fingerprinting, elegant curves of pursuit have been precisely drawn in artful maths, short dramatic films have been acted out and Italian Day celebrated.
Novel school trips were designed by year 8s in their Enterprise Day on Monday. They pitched their concepts in their forms and the four winning teams went through to the final Dragons Den style pitching session at the end of the day. The winners were the 'Global Good Times' team from 8S who planned an exciting trip to Morocco, having found flights to Marrakesh for a bargain price of £21! Their plans included camel riding and cooking skills with lots of links to different school subjects from French to History.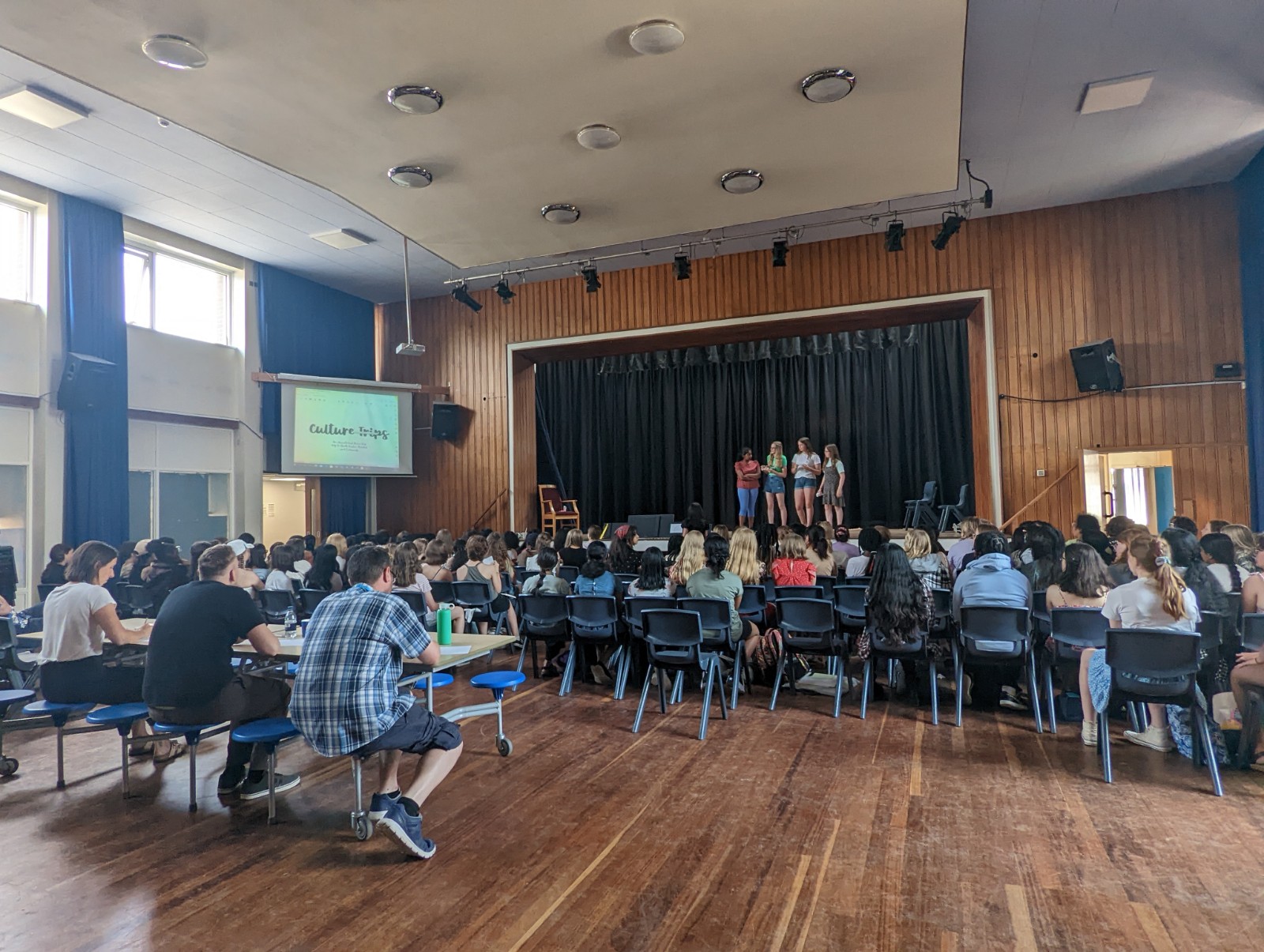 Year 9s tackled team building exercises on Tuesday. In their teams each player had to concentrate and accurately flick their plastic cup over, landing back on the bench before the next player takes their turn, racing against their opponent team.
Groups of year 10s engaged in a film-making workshop with tricks and techniques shared by Mr Grady, then put them to use in their own films from a Whodunnit murder mystery to 'The Teachers are dinosaurs!'
All years had the chance to try creating curves of pursuit in an artful maths session, creating curves from straight lines, followed by mandalas and some Islamic mathematical art. Most years also had the chance to get creative in a craft session - creating intricate bracelets with a macrame-style technique, crafting layered felt brooches or making beaded bookmarks.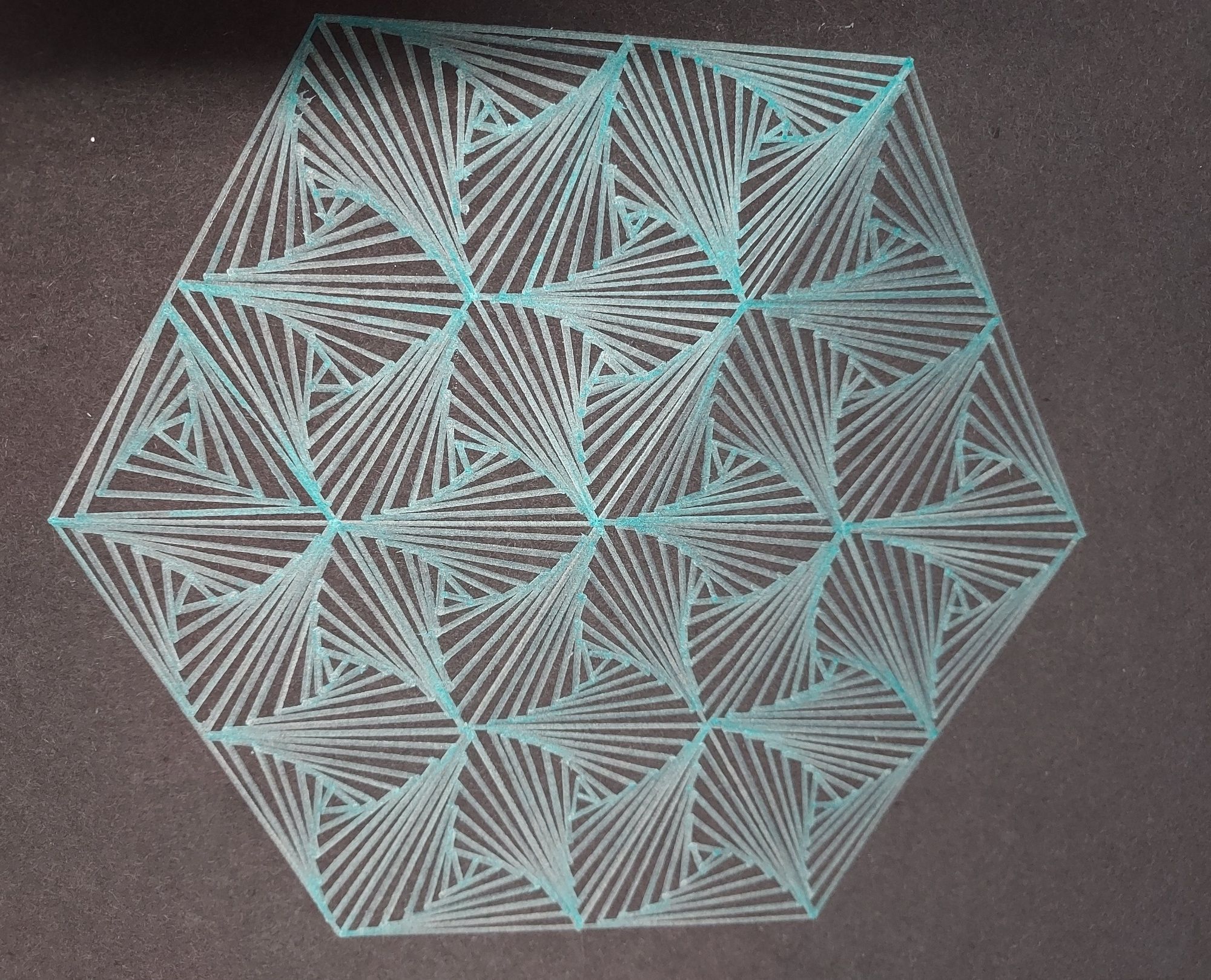 Italian Day took place on Wednesday with students immersed in all things Italian with an Italian quiz, ordering (and eating) ice creams, learning Italian and making beautiful venetian masks.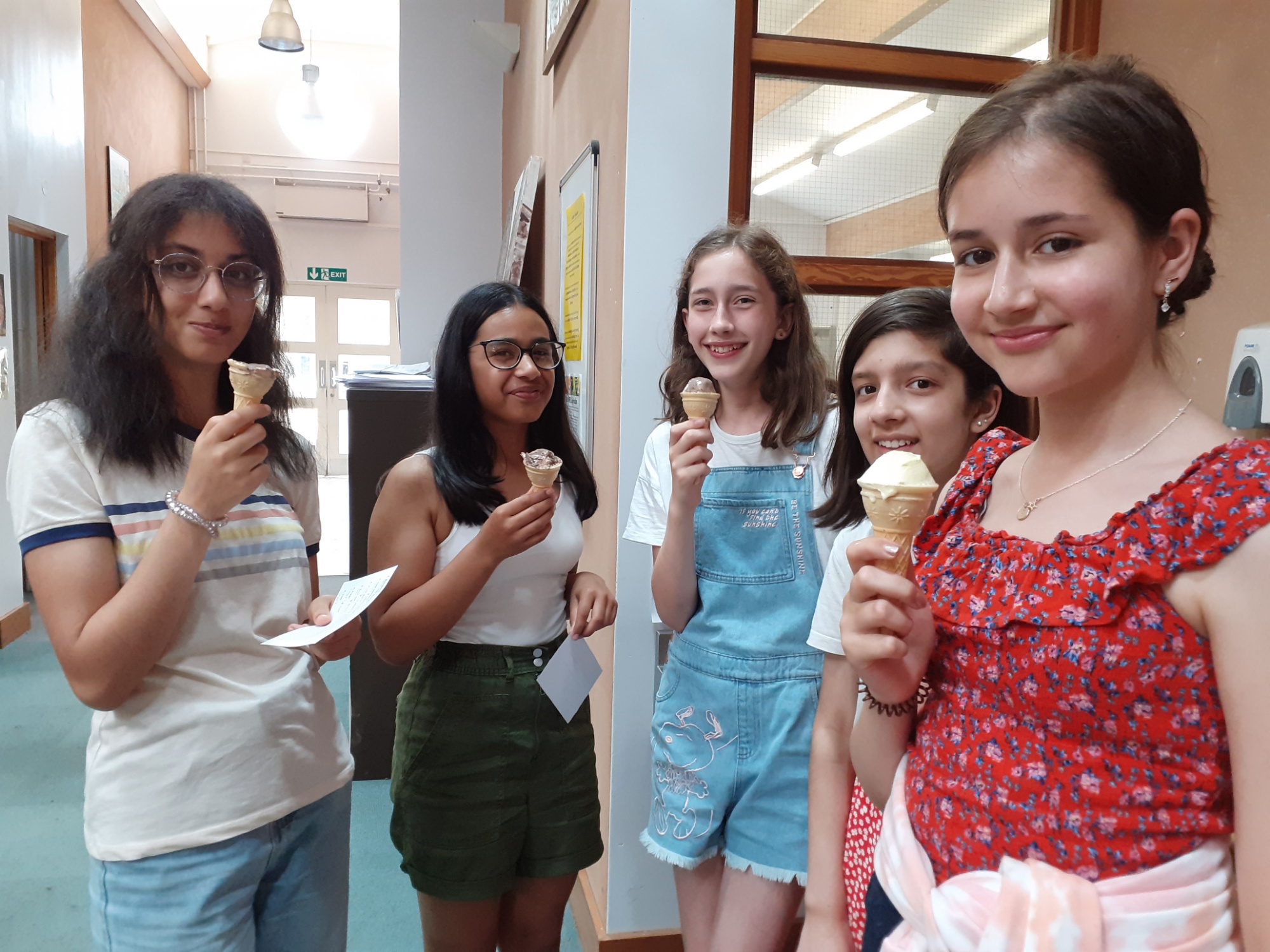 For the year 9s and 10s who weren't off on trips they took part in 'Caring for the School Environment Day'. They helped make the school look beautiful in the morning, by renovating an empty flowerbed and planting it up with dahlias, hydrangeas, heathers, weigela, verbena and more. They then turned their green fingers to the inner quad area, weeding, sweeping and pruning and learning a few botanical names and facts along the way.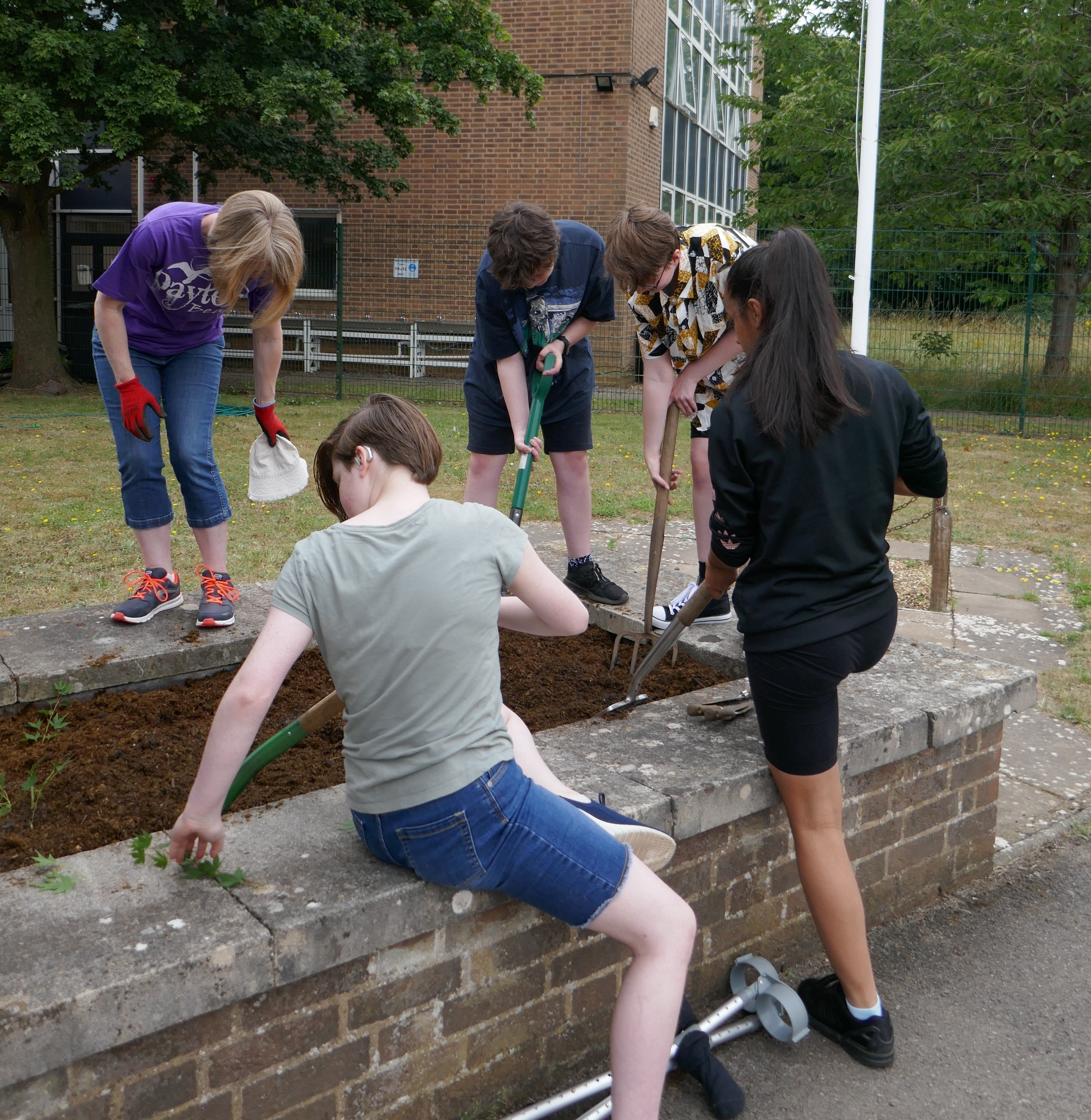 Lots of year 9s headed off for an exciting day at Drayton Manor whilst year 10s got stuck into some amazing water activities, taking the plunge, building crate towers, scaling heights, kayaking and stand-up paddleboarding with Northampton Active.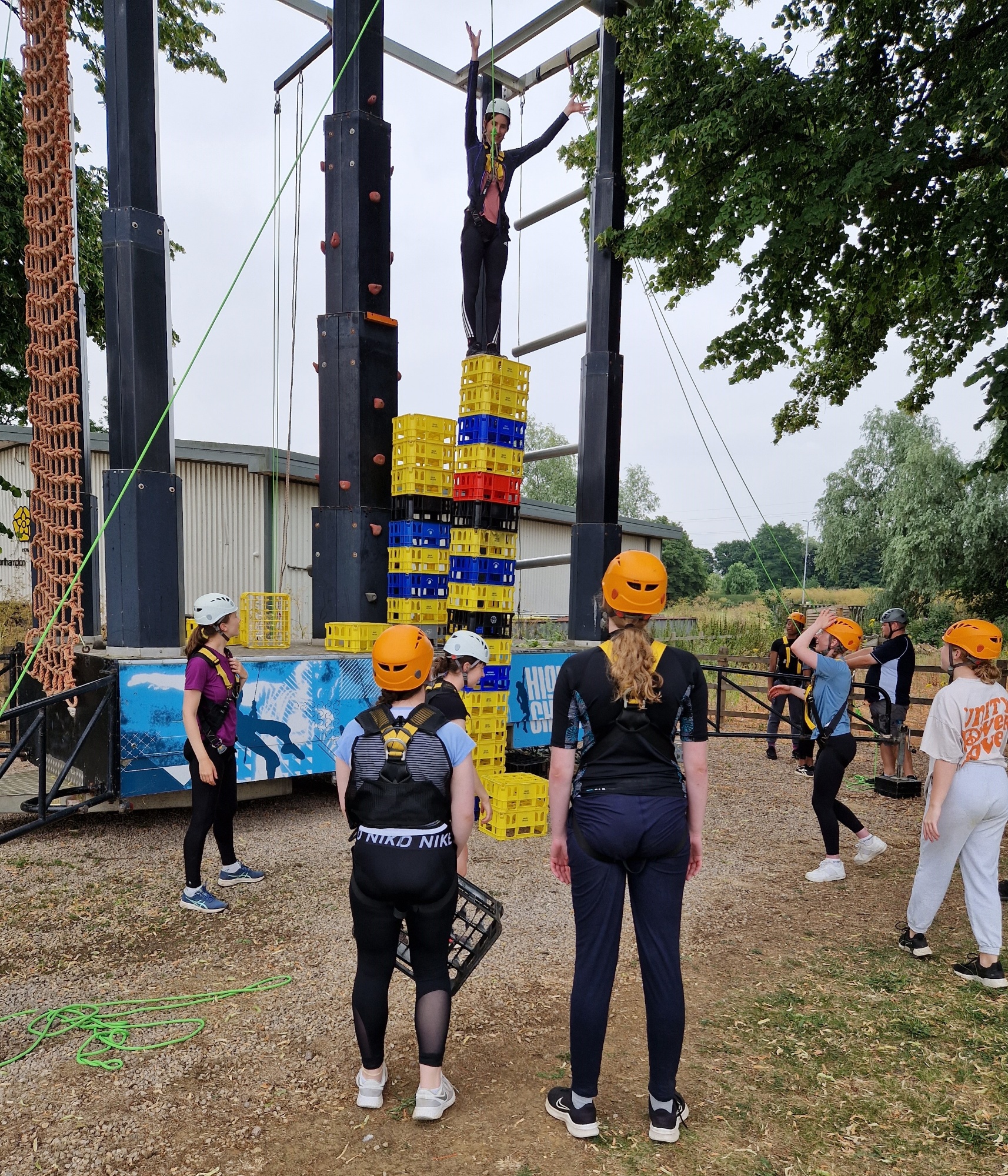 On the final day of Curriculum Enhancement week year 7s headed to the Roman Fishbourne Palace, all the way down on the south coast, year 8s had fun at Drayton Manor and year 9s got their toes tapping at Billy Elliot the Musical. Year 10s had a diverse day of artful maths, textile creativity, a psychology workshop and a session combining science and drama, re-enacting the discoveries of famous scientists.
In the unprecedented heat at the start of the week, staff and students took care to keep as cool as possible with fans, lots of water and regular breaks. Unfortunately the extreme temperatures meant trips to Drayton Manor planned for Monday and Tuesday could not go ahead, but should be rescheduled for Autumn term.