Virtual Classical Conversation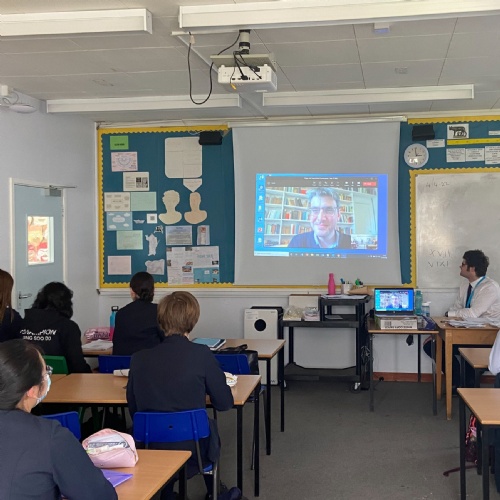 With all the stress of upcoming exams, the Year 11 Latin class had a welcome break in the form of a virtual visit from the wonderful Dr Barnaby Taylor. Before Easter, Dr Taylor, associate professor of Classical Languages and Literature at Oxford University, enlightened us with his expertise pertaining to all things magic and superstition.
He kickstarted the talk with analysis of the cultural significance of magic and superstition within Roman politics, highlighting its importance not only to the everyday citizen, but in high-stakes decision-making. Our lecture then moved on to the topic of augury, which was the ancient practice of using bird flights to determine the future, something we could all find useful! It was fascinating for us to listen to him giving the background to texts we've been studying for so long and how different ancient writers, for example, Cicero, contributed to the understanding of this topic into the modern day.
Dr Taylor then kindly answered our questions on all things classical and gave us some excellent book recommendations for further reading.
We are so thankful for him giving up his time to come and speak to us, and have all welcomed this opportunity to put what we are revising for GCSE in the broader classics' context. Clara Woodhead 11G / Photos Daisy Ringer 11G