U14s Football Match Played in Torrential Rain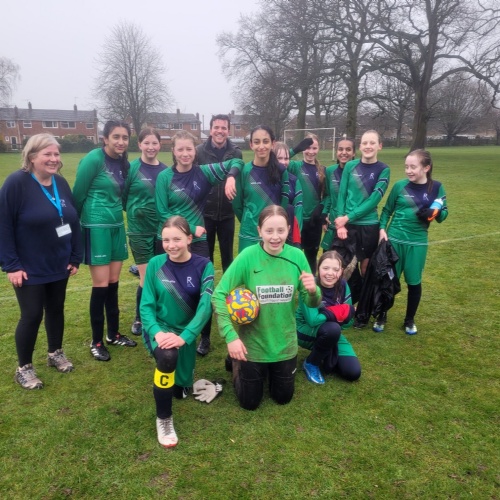 On Wednesday 16th March, Rugby High School were facing a challenge. In torrential weather conditions, there was nervy anticipation that the match would be cancelled however, we all set heights in our heart and battled through the pouring rain. After tactical preparation before the match, Harris Church of England Academy arrived, and we were ready to begin. Despite Harris having football academy players, including an England player, we were 1-0 up at half time. All the girls ran smiling off the pitch for a team talk. We all agreed to keep going and not let the weather get the better of us. An amazing free kick from the opposing team equalised the score but we held our heads high and thanks to the team's perseverance and Evelyn's awesome goals, we finalised the game at a 3-1 win. Everyone played incredibly well, and I could see how determined the whole team had been. Not to mention our player of the match Rosie for saving lots of goals and keeping a smiling face, despite how muddy she was at the end of the match. A special mention also to Sofia, a year 7 on the U14s team who really held her own. Well done all!
Written by Charlotte Smith, Year 9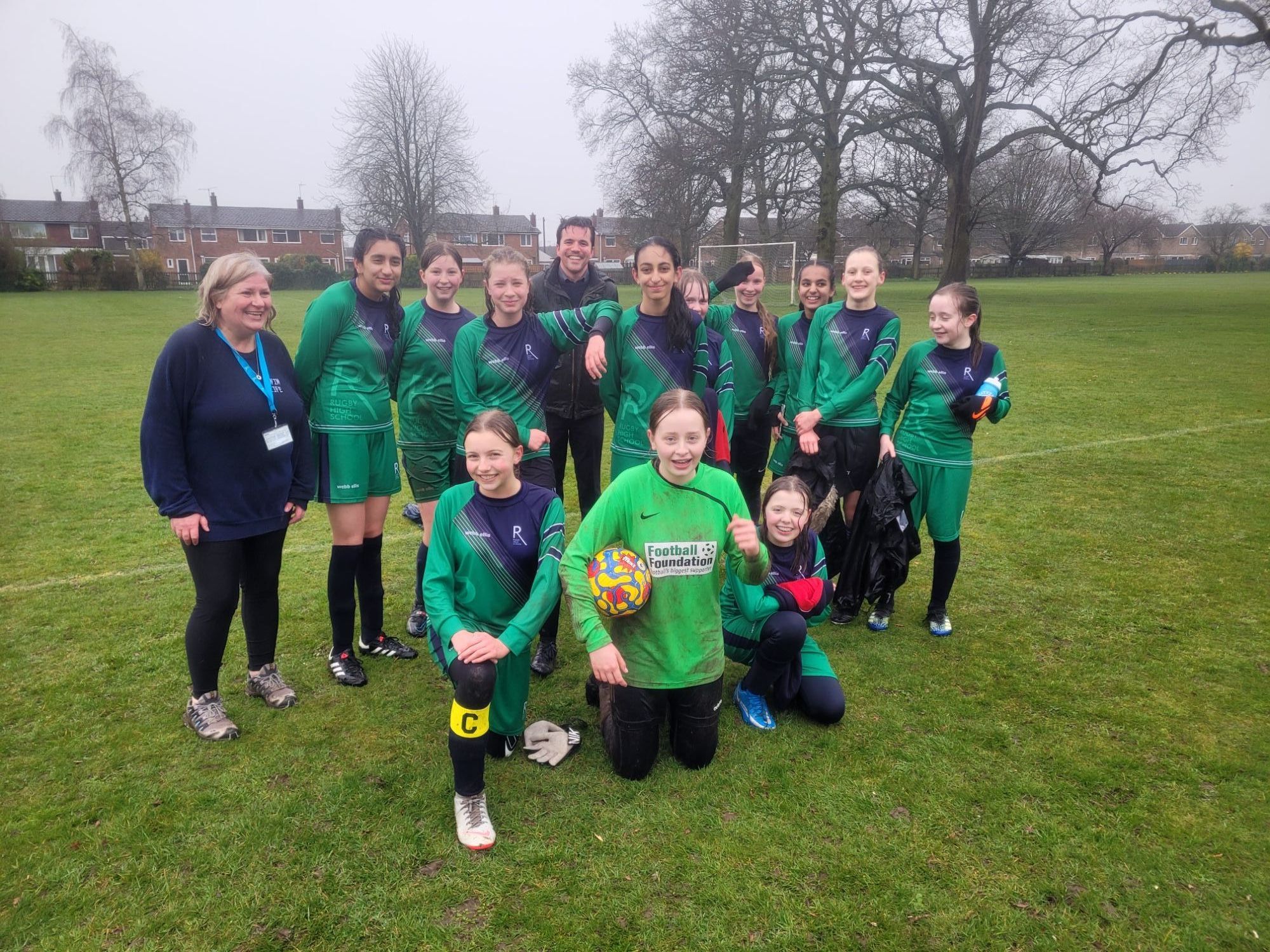 l-r standing, Dr Brown, Reetha Joy, Harriet Green, Ava Parker, Mr Phillips, Surpriya Banwait, Lizzie Bates, Evelyn Bastable, Jess Billa-Patel, Rebecca Eaton, Sofis Brighton-Revenga, l-r kneeling, Charlotte Smith (C), Rosie Revell, Casey-Anne Milton. Rosie was Player of the Match.