Roman Mysteries Author Caroline Lawrence visits Year 7 students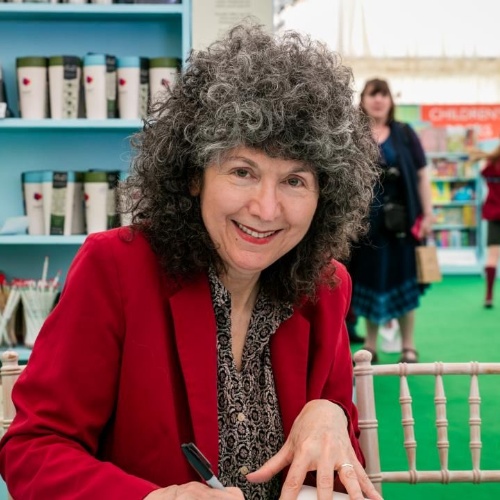 Last week, author of the Roman Mysteries series Caroline Lawrence visited year 7 for a virtual crash course on writing our own stories. Pupils are putting this advice to good use with a week of creative writing in their English & Latin lessons, using Caroline's tips and ancient Roman artefacts to inspire their own short stories.
Y7 pupil Emily G told us:
'For this year's World Book Day, year 7 had the amazing opportunity to meet the famous children's author, Caroline Lawrence. My favourite tip was about using the '7 Plot Beats of a Good Story' – 7 simple steps to help us create the basis of a good book. It turns out there are far more components involved in writing a good story than I first thought! The meeting was really interesting and I came out feeling totally inspired.'
Caroline talked to the pupils about her writing career and where she gets her ideas from. Sarayu says: 'I thought it was interesting to find out which books inspired Caroline to write. I like the ideas behind Caroline's books. The meeting taught me how to recognise a good plot and the significance of certain characters.'
Esther & Merryn add:
'We learned about the characters in a book, including the hero, the sidekick, the funny one, the wild one and the mentor. Caroline talked to us about how to beat writers block, and her advice will be very helpful as we continue writing our own stories.'
Year 7 have been putting their literacy and historical skills to good use, analysing Caroline's writing style and investigating replica Roman artefacts to inspire their own work. Pupils will be submitting their stories to this year's Classics Competition, which forms part of the Classics dept's celebrations of the 1900th anniversary of the building of Hadrian's Wall. Caroline will be helping us to judge the winners of the KS3 competition alongside an archaeologist from the University of Liverpool.