U13s: Success in their Second Football Match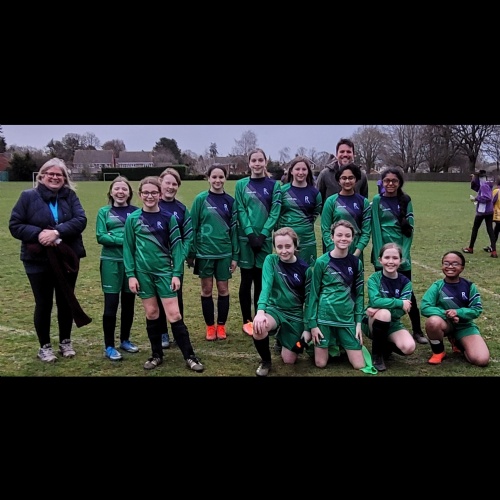 On the 16th of February , the U13s played their second football match against Rugby Free School . It was an excellent game. All the girls on both teams kept playing until the end despite the large goal difference.
Sofia Brighton-Revenga (8), Izzy Barr (1), Poppy French (1), Harriet Green (1), Sophie Farrell (1) Summer Harvey (1)
Finally, the match ended with a score of 13:0 to Rugby High! It was great and everyone, even if they didn't score, tried their hardest. The Player of the Match was Hattie. She showed amazing leadership skills as the team captain and scored an amazing goal for our team.
Match report by Lizzie, Harriet and Casey-Anne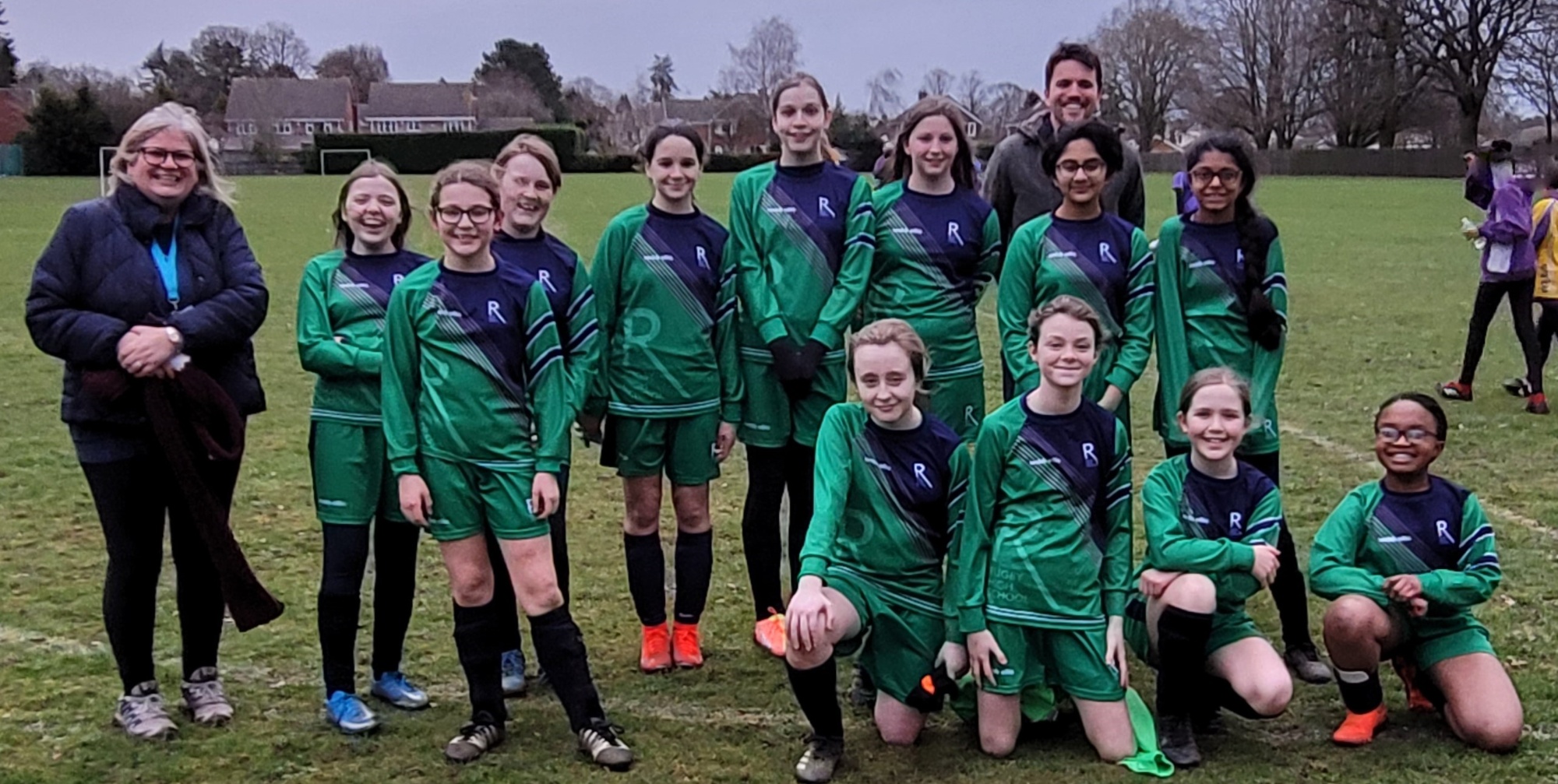 Photo caption: U13s standing l-r, Dr Brown, Casey-Anne Milton, Sophie Farrell, Lizzie Bates, Poppy French, Ash Khan, Harriet Green (C), Mr Phillips, Surabhi Badri, Shivani Ayyalasomayajula, kneeling l-r, Sofia Brighton-Revenga, Izzy Barr, Summer Harvey, Zion Adesua.