Former Student and now Engineering Apprentice at Rolls Royce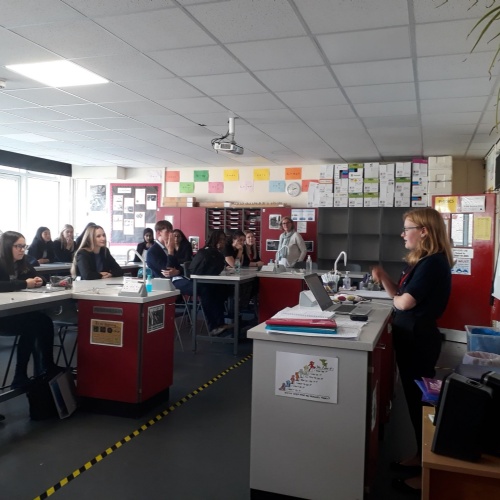 On Monday, the year 13 Physics students received a talk from Ella Ragsdale, an Engineering apprentice at Rolls Royce.
Ella, a former student, is doing a degree apprenticeship at Derby University. Her talk was a great insight into an alternative route to university. She highlighted many of the benefits of doing a degree apprenticeship over a university degree, such as having a greater experience in the industry which can increase employability after the apprenticeship. She explained that there would be no student debt and the apprentices earn a salary which increases each year.
Ella described her route as more unconventional, as she originally had started an Art degree. However, due to her genuine interest and passion for Physics and Maths enabled her to realise that Engineering was the route she wanted to take. She was then accepted onto the apprenticeship programme. Many of these opportunities can be found on the UCAS website, so they are accessible to all.
The main takeaway from her talk was to do what you enjoy and that showing passion for a subject can go a long way in an admissions process.
By Ellen Morley and Jennifer Fitzpatrick, Year 13