Poetry By Heart - on Teams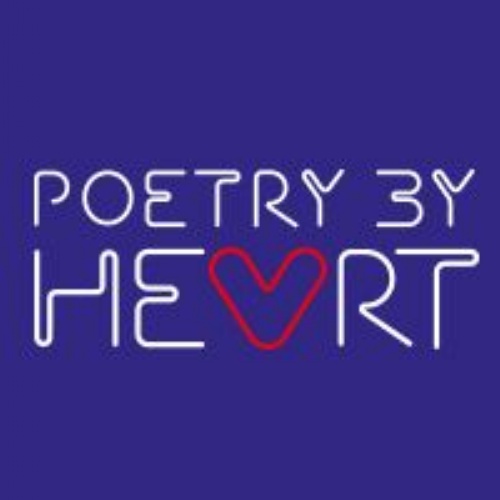 This wonderful national poetry recitation competition has now become an annual RHS institution and we were very happy to continue with our key stage four and key stage five school competitions on 11th and 12th February on Teams.
On both days, judges Mrs. Gregory, Mrs. Dermott-Bond, Mr. Grady and Miss Danks were enthralled by recitations by competitors from years 10, 11 and 12 who had taken the time and care to select poems from the Poetry By Heart timeline and to learn them, very truly, by heart. The judges were very impressed not only by the impressive memories of the competitors, but also by the ambitious choices of poems and the very evident understanding and intelligence with which they were recited. As the old competition cliche says, it was a exceptionally difficult decision as the judges were so proud of the commitment and ambition of all of the competitors
After due deliberation, the school prizes this year were awarded to Elise Scotney in year 11 and Jessica Bryn in year 12. Our talented reciters will now have their recitations recorded and these will be uploaded onto the Poetry By Heart website to be judged in the national competition.
Congratulations to our winners and a resounding 'well done' to all of the Poetry By Heart competitors.
Miss Danks
HEAR FROM THE WINNERS
How did you feel reciting your poems to the judges over Teams? Was it better or worse for you than doing it live?
Elise: Initially I was a bit worried that I wouldn't find the meeting or I would click on the wrong thing, but everything went really smoothly and overall it was a wonderful experience. It was great that we were still able to go ahead with the competition in lockdown as it's such a fun way to dip into different writers and also use some of the drama skills I've been working on over the last few years.
Jessica: It wasn't as bad as I thought it was going to be, and once I started reciting the poems, I forgot about being nervous. It was easier than doing it in person, because you could look straight ahead and see the empty room and pretend you are just reciting it to yourself and forget that there's a tiny screen in front of you.

How long did you take to learn your poem? When did you practise - did you set aside specific times, or did you just practise when you felt like it?
Elise: I spent about two weeks choosing, learning and practising my poems leading up to the judging. I find the best way to learn them is to rehearse with the poem in front of me until I can almost recite it (albeit very shakily) and then keep repeating it to myself as I go about the rest of my day, so most of the time I was doing little performances in the mirror while getting ready in the morning. It's quite a nice way to break up the monotony of lockdown and makes getting up for school that bit more interesting.
Jessica: It took me two weeks to learn both poems. How I learnt them was by initially reading it to my mum, who would listen and give me feedback. Then, it would be read two or three lines, take away the paper and recite those lines, and build up, each day learning two more lines until I was reciting the whole poem.
My key message would be to just have a go at something. It doesn't matter if you think it's boring or not for you, because the rush of happiness you get when you achieve it - reciting both poems to the judges - is worth it. The best feeling in the world.