Sonali Vaghela in Year 13 performs in National Youth Theatre Production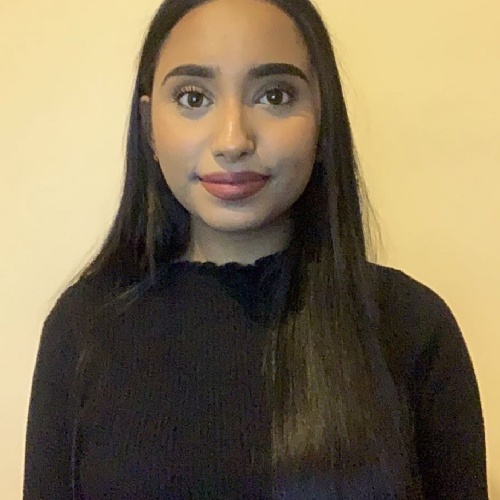 Read about Sonali's experience of auditioning and performing in NYT's film 'Out of the Darkness'
Sonali Vaghela in Year 13 is a member of the National Youth Theatre and is is performing in a docufilm https://youtu.be/0K0TrMgfmDI as part of Holocaust Learning UK https://holocaustlearninguk.org
Sonali talks about her experience of performing with the National Youth Theatre
Can you explain how you got to perform for the NYT?
I originally auditioned last year (so January 2020) for NYT and successfully got in wooo! And when being a member you get introduced to different external opportunities for different companies, tv shows, short films and movies! So, I saw the audition for a film tapestry company wanting someone between the ages of 16-18 and I decided to audition, and I got it! My first paid work experience when acting, which was so exciting!
How did you rehearse in lockdown?
We organised zoom calls with the director in which we went over a script and I was told to perform with various different approaches to see what would work. I did an intake course with NYT last summer, in which we got put into breakout rooms and had to use our creativity to try and create pieces of theatre online. For example, coming into the screen in an unconventional creative way to make our pieces different or the use of costume when playing a character.
What aspirations have you for the future?
This was such a good experience for me, I learnt the values of teamwork and working with different actors, and getting taught by great teachers. It's all a very new experience to me, but I'm enjoying it so much and I will continue auditioning for different roles and opportunities I come across.
I'm not sure what I aspire to do but I would love to be acting on stage and performing because it's my passion. I'm with NYT till the age of 25, so I will continue to get involved in all the activities and workshops!