Mr Bottle completes his first Marathon!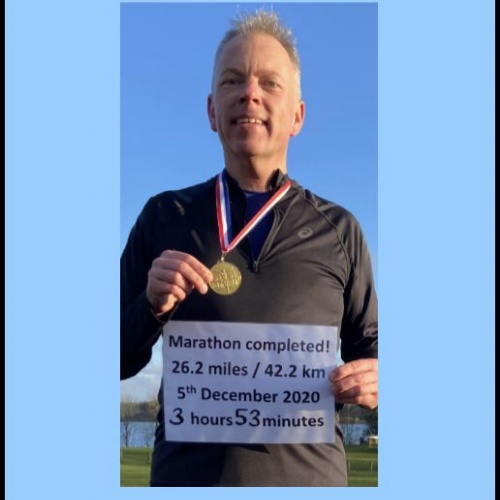 On Saturday Mr Bottle ran four laps of Pitsford Water, near Northampton, to complete his very first Marathon. "All the training paid off, I didn't hit the 'wall' and finished under my 4 hour target time with a time of 3 hours 53 minutes. Very happy and looking forward to a few weeks off from running!"
He was accompanied by Mrs Gosling for the second half who ran a half Marathon and Mr Alonsi joined them for the final lap and completed 10.5km.
Many congratulations to each of them!