Uniform Sale Success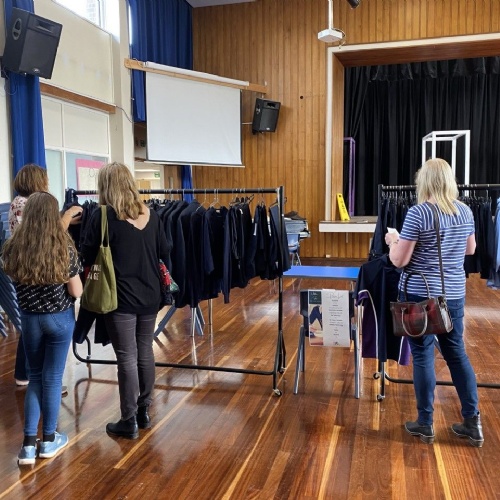 We are delighted to tell you that we raised a total of £638 from the generous donations of school uniform from our school community! What a great start to the PTA's fund raising activities this year.
The PTA is aiming to hold another sale in the New Year and we are very happy to receive donations throughout the year. Please send them into school, freshly laundered and name tags removed marked for the attention of the PTA. We would also welcome donations of pre-worn Sixth Form appropriate clothing.
Janet Williams, Chair of PTA: "The support for this sale really surpassed all our expectations. Thank you!"