Poetry By Heart Success for Ruby and Elise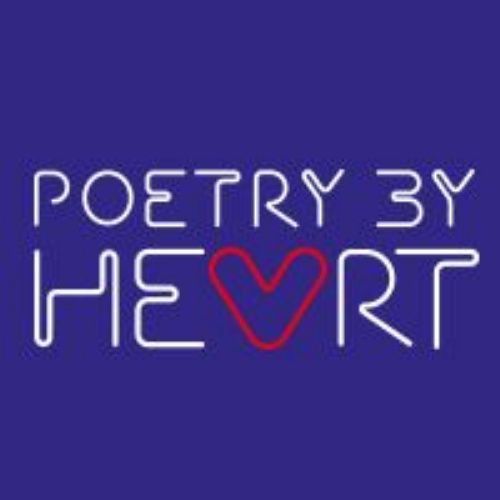 Ruby and Elise explain how they prepared for this National Poetry Competition
Ruby Murphy, Year 12
I was really excited about the Poetry By Heart competition as I was interested and had heard about it since joining RHS, and this was the first time I got to enter. I had to pick two poems, one written before 1914 and one written after from the Poetry By Heart collections, which was really fun because I practised reading several different options before deciding on "Invictus" by William Ernest Henley and "What The Chairman Told Tom" by Basil Bunting, as the first was a serious poem about strength and determination and the second used an over the top persona in a takedown of poetry itself. Although I was sure I wouldn't make it far at all, I thought this tonal contrast would prove my versatility as a performer.
Once I had chosen them, I found it quite easy to learn them; just as you might over time learn the lyrics to a song by repeating it out loud and focusing on a verse at a time until I could, as the competition's name suggests, recite them "by heart". Next, I had to recite them in front of several members of the English department, who scored me on accuracy and performance but were very encouraging - and later I was amazed to hear that I had been chosen as one of RHS's entrants for the next regional stage. After building a 'tripod' of wobbling books Mrs Gregory (who was so great in helping me with my application) recorded my two poems. I wasn't very nervous at this point - I could do as many takes as I needed to warm up and send off the one I was happy with - and besides, I was trying to enjoy the process and not stress. So, when I didn't hear anything back about the regional stage, I suppose I was maybe a bit disappointed but hardly surprised. Well, when I found out they had skipped this and I had made it to the National Top Ten I was shocked! Good shocked - very, very excited!
At this point, large social gatherings were starting to be cancelled and no one knew whether the planned final at the Tate Modern would go forwards. Unfortunately - but understandably and importantly - it was cancelled, and the judges had to base their decisions solely on the videos we had filmed ourselves. This scared me a bit, as I had no idea when I was reciting my poems in the English classroom that these were the performances that famous poets and experts were going to be scrutinising - but actually, I was a lot calmer and collected than I'm sure I would have been performing into a microphone on a stage in front of everyone. And finally, the results were announced and I found out I was the County Winner for Warwickshire and Specially Commended from the Top Ten. When it is possible, all of the finalists will attend a celebration ceremony instead, and it's honestly been such an enjoyable and surprising experience I'd highly recommend everyone enter next year!
Elise Scotney, Year 10
I'm Elise Scotney and earlier this year I entered the Poetry By Heart competition in the KS4 category. This is an annual national competition which encourages young people in key stages 2-5 to learn and recite two poems, one written before 1914 and one after. Each key stage is provided with a specific anthology to choose their poems from, which becomes more complex as the entrants get older. I thoroughly enjoyed selecting my poems as I was able to read a large variety of work and look for my connection to the words. In the end, I went for "We Wear The Mask" by Paul Dunbar – an emotional tribute to those that feel they have to hide their true feelings – and "The Beast In The Space" by W.S. Graham – a fun performance poem describing the creature that moves between each "side of the words" (I would highly recommend giving each a read if you haven't already!)
In the weeks leading up to the in-school competition, I recited them to myself every chance I got to ensure that they were firmly in my head. Thankfully, when I performed them in front of our esteemed panel of judges (Mrs Gregory, Miss Danks and Mr Grady), almost everything went smoothly and I received an email soon after saying that I was the school's KS4 winner! I then had a lunchtime workshop with Miss Danks to tighten up my performance and, despite almost losing my voice for a week, I eventually recorded my external competition entry with Mrs Gregory.
A few days ago, I received a very exciting email announcing that I was the County Winner for Warwickshire! I'm completely over the moon as I didn't think I'd get very far at all, but reciting these poems was an excellent opportunity for me to combine my two loves (theatre and poetry) and I had so much fun doing it. I'd definitely recommend next year's competition to anyone who wants to explore poetry and/or performance.