Physics Competition Success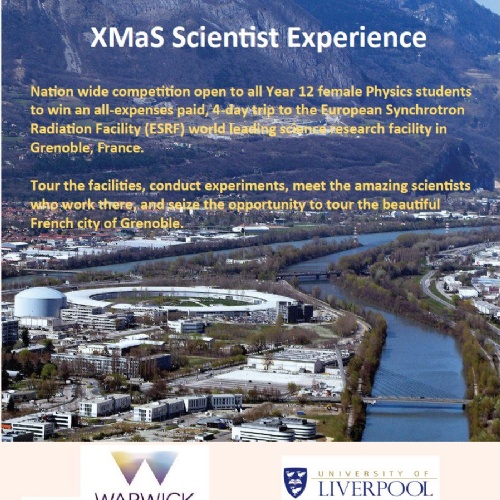 Congratulations to Sunita Garg and Meera Mistry in Year 12 who have heard last week that they have both won a place on Particle Physics experience in Grenoble after entering the XMaS Scientist Experience which is a UK national competition.
Launched in 2015, the XMaS Scientist Experience is a UK national competition for Year 12 female Physics students to win an all expenses paid 4 day trip to the ESRF in Grenoble, France. The aim of the competition is to encourage young women to consider science careers.
This year, students were asked to research 'Jocelyn Bell Burnell; her contributions to science and her role in the advancement of women in STEM subject', as well as why they would like to go on the trip.
If you don't know who she is, I'll simply say neutron stars (pulsars) and if you want to find out more, and what XMaS stands for (and it's not Christmas) take a look at Sunita's essay below. Meera creatively entered via a video.
Congratulations to them both. Whilst the trip was meant to take place this summer, they have been told it is likely to be rescheduled for next year some time.
Well done to both!
Susan Mighall, Head of Physics