Biology Presentation from former student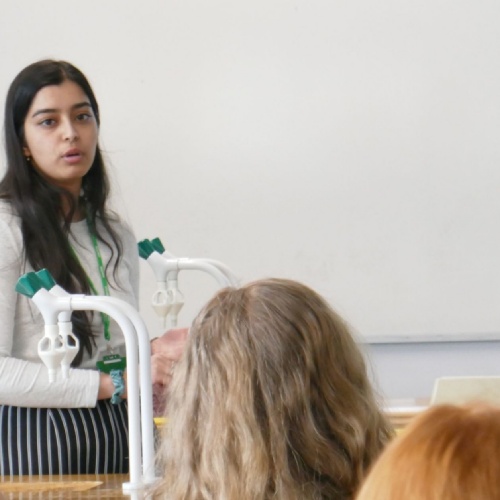 As part of Science Week 2020, a former student at Rugby High returned to deliver a fascinating presentation to year 13 Biologists.
Falaq Ghafur studied at RHS and is now in her 4th year at university. Falaq studied A-levels in Biology, Chemistry and Psychology and went to study Medicine at the University of Manchester. Falaq is currently reading for an intercalated BSc in Neuroscience for her 4th year of undergraduate studies, after which she will return to studying Medicine at Manchester for the remaining 2 years.
Falaq's presentation covered nervous transmission which is on the A-level Biology specification, and she then went on to talk to students about life studying Medicine in Manchester and her research into the role of sodium channels in neuropathic pain.
All students found the presentation to be be informative and interesting and a great taster of what lies ahead at university once they finish their A-levels.
Thank you Falaq!