Spanish Play comes to school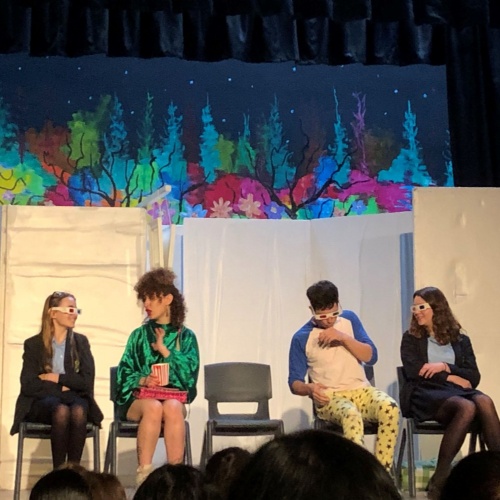 Piling into the hall, you could feel the excitement in the air as students from Years 8-11 sat down to watch yet another incredible play by Onatti Productions. Opening onto a pristine white set, a versatile depiction of two teenage bedrooms, we were introduced to Maria and Carlos. We witnessed the two stereotypical teenagers preparing for their "Primera Cita" (first date), which was the title of the play. Despite simple plotlines and language, the audience was launched headfirst into their story, enthusiastically inputting our advice and opinions as we were welcomed to interact.
From introductions to a full visit to the cinema, the audience was transported into the lives of the main characters, sometimes literally, engaging us and keeping us on our toes. Although some concentration was required to pick up the full extent of the storyline, the comedy and lively music kept it a relaxing educational experience, integrating learning with relatable situations. The actors were constantly asking us questions which could easily change the direction of the plot, which kept us involved and added a friendly atmosphere to an already thoroughly enjoyable "obra de teatro".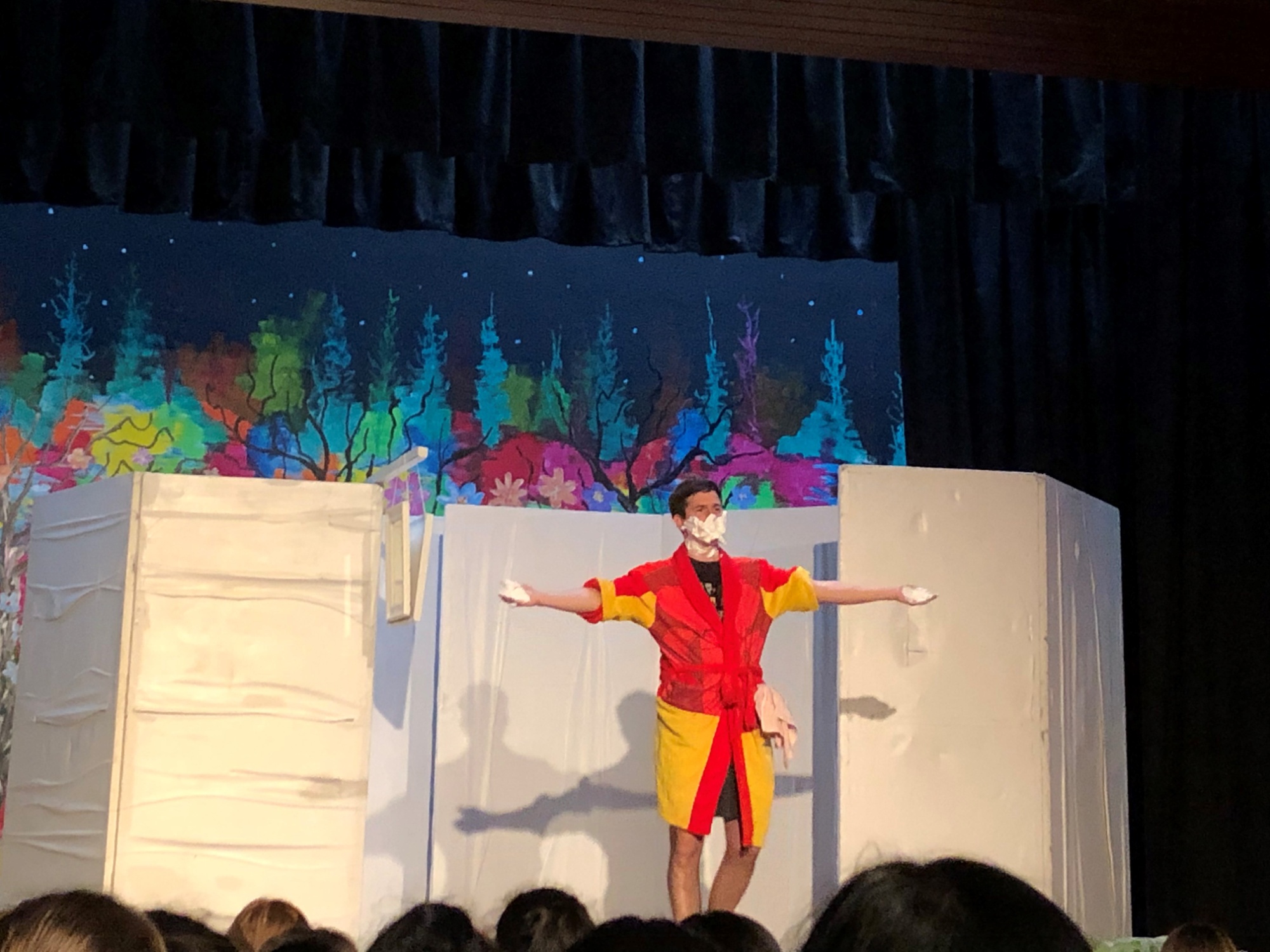 As Year 9 students, we were able to understand a lot of the dialogue and fully enjoy the experience, compared to last year when we were left slightly confused as to the plot. However, it was clear that even the youngest members of the audience had a thoroughly good time, and the talented actors, Javier and Clara, used lots of body language so that nobody was left in the dark. Even if the younger years were confused with the specific vocabulary, the overwhelming reactions by the older students meant that we understood the implications, and we soon found ourselves picking up new words to expand our capabilities.
Everyone in the hall for Period 6 on Monday can surely agree, there was no better way to spend an afternoon. ¡Bien hecho!
---
By Clara Woodhead and Olivia Harrison, Year 9