Criminology Conference for Sociology Students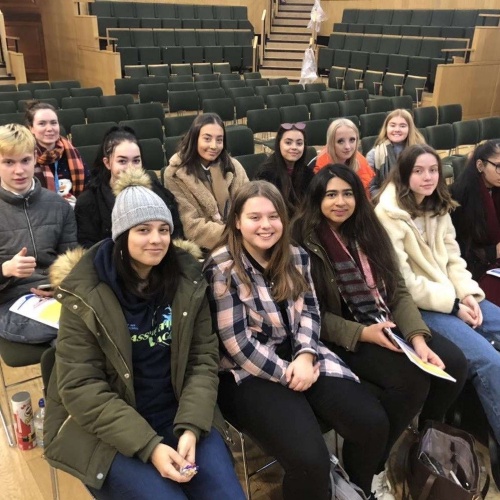 The A Level Sociology students were recently given the chance to attend a Criminology Conference at Friends House in London. They attended five insightful sessions focussing on different aspects and perspectives of crime.
The first session discussed the psychology of lie detection, in which the students tested how good they were at deciding whether someone was telling the truth, the second session explained the triggers of hate crime and how the laws towards them are changing, and the fourth session opened their eyes towards the extent of domestic abuse and the common occurrence of victim blaming. The third and fifth sessions were presented through a different perspective and gave the students an opportunity to discover what life is like for the criminals themselves, and the unfairness of the criminal justice system.