Winter Fair - Friday 15th November, 5pm - 7pm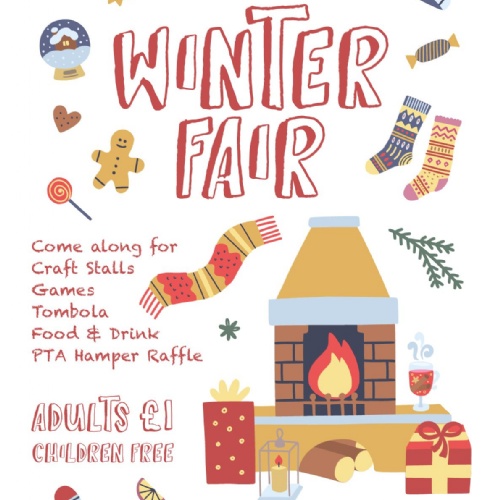 Come and spend your pennies and pounds at our Winter Fair!
Please come and enjoy the mayhem of our winter fair, support some great causes and of course treat yourself to some of the goodies that will be on offer.
Each form will be raising money for their nominated charity
The PTA will be raising funds to support our school by way of a tombola and raffle.
We look forward to seeing you!