Mark Pawsey MP answers questions from Y12 Politics Students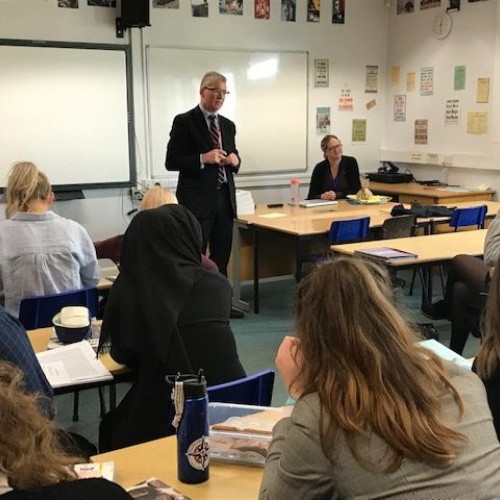 Mark Pawsey MP visited our Year 12 Students for a Q&A session that was dominated by questions about Brexit but also included hate crime, his views on LGBT rights, Syria and climate change. Students respectfully challenged Mr Pawsey's views who remarked that when he comes to Rugby High, he knows to be prepared for a challenging debate.
Mr Pawsey also met with Mr Grady where they discussed the vital issue of school-funding, the pressures of curriculum reform and Grammar Schools' continued commitment to access for disadvantaged students.