Students' Parisian Trip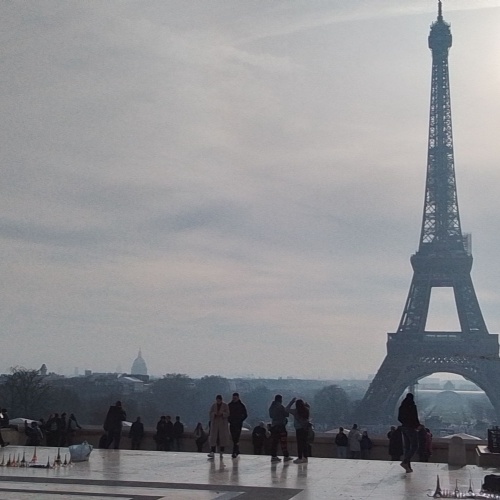 Our students had a fabulous trip to Paris before half-term and wanted to share their experience!
"It was a wonderful experience to travel to Paris with RHS because it provided an excellent opportunity to explore the city. We had great weather and sunny skies the entire time we were on the journey. The excitement of being in Paris was increased by being accompanied by friends. Everywhere we went, particularly in front of the Eiffel Tower, we had the opportunity to take a tonne of photos!
Although visiting the Eiffel Tower was one of the highlights of our trip, we also had the opportunity to visit the Louvre and the Musee d'Orsay, two other fascinating locations. We had the surreal opportunity to see the "Mona Lisa" artwork in person at the Louvre, which was truly incredible. We had an excellent perspective of the Eiffel Tower from the Bateaux Mouches boat trip, and the surrounding scenery was lovely.
Another highlight was being able to shop along Champs-Élysées, where there were so many stores that aren't available in the UK, such as Sephora. Walking through the streets of Paris was memorable, and going into the various shops and cafes allowed us to practise our French speaking, which was very helpful and helped us step outside of our comfort zones."