Rugby High School fundraises in February for Climate Month ​​​​​​​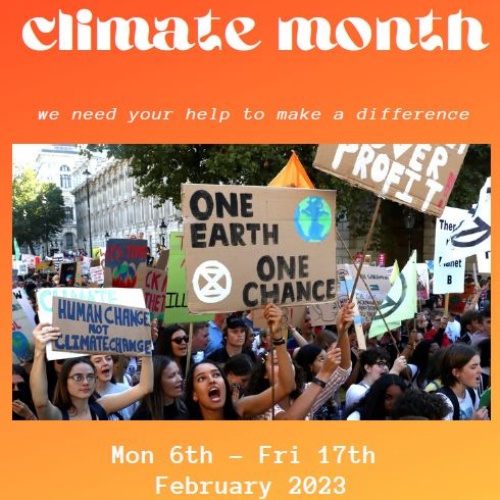 Our Climate Coalition students have raised £493 through their Climate Month activities
This February in school, our students focused on the global climate crisis by taking part in events to raise funds for two important causes. The school's 'Climate Month' was organised by the Climate Coalition, a group of students who arranged all the activities. The £493 raised will be split between a donation to 'Cool Earth', a charity that plants trees in developing countries, and towards improving the school's recycling systems. The Climate Coalition group plan to introduce more paper recycling to ensure it is available throughout the school and improve the centralised recycling station so that the boxes of recyclable items do not overflow so quickly. The students are also looking into re-vamping and reintroducing pen recycling for all classrooms.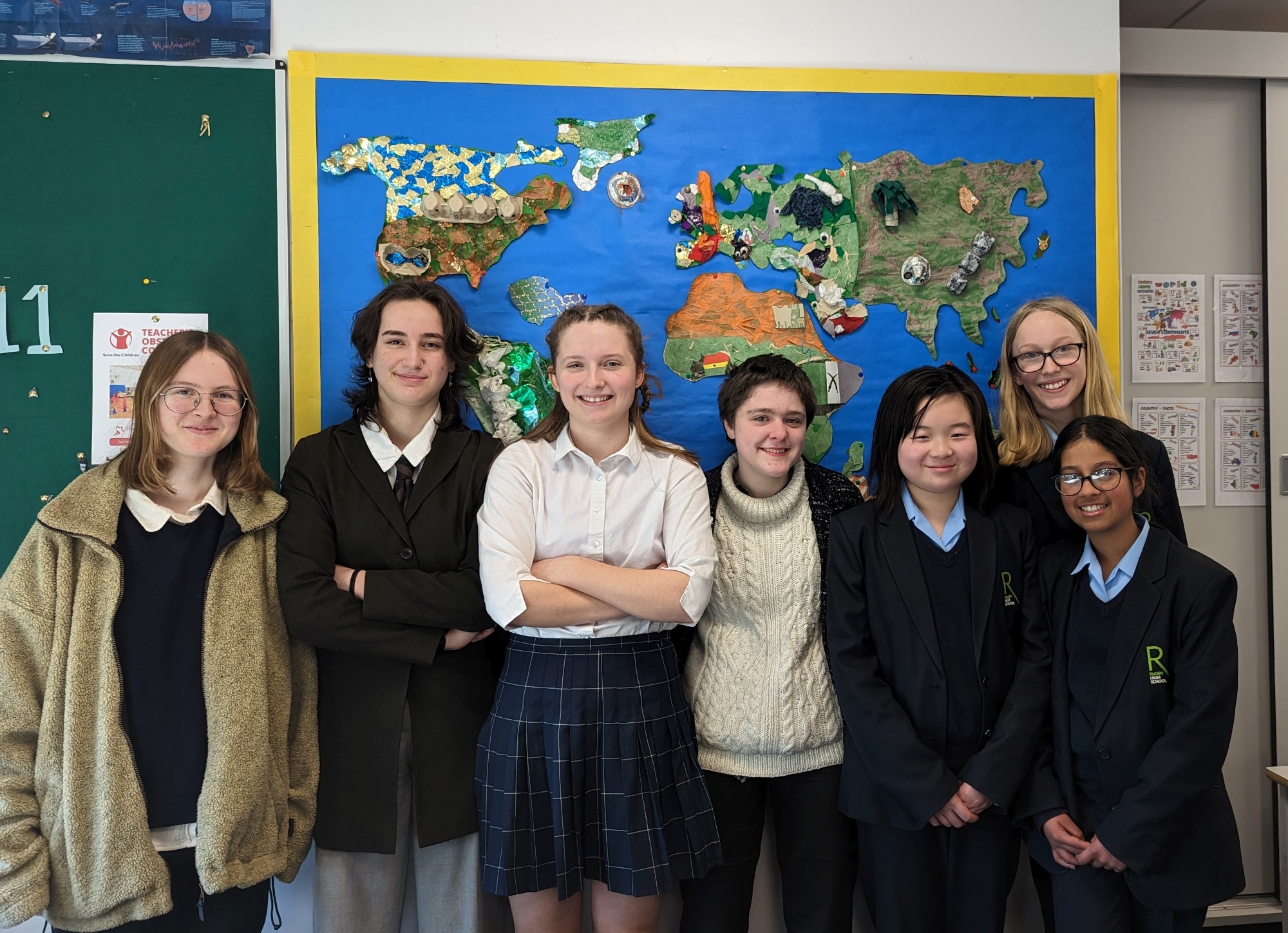 Pictured: Members of Rugby High School Climate Coalition: (left to right)
Maddy, Cesca, Heather, Rowan, Lin, Rachel, and Nikita
The events held included meat-less Monday, when only vegetarian food was available in the canteen one break and lunchtime and a cake competition with climate crisis themes such as deforestation and endangered animals. There was also a sale of donated clothing to encourage students to embrace wearing second-hand clothing instead of fast fashion. Finally, there was a non-uniform day with a second-hand/sustainable theme. The Climate Coalition is pleased to have raised a fantastic level of donations whilst highlighting the importance of tackling the climate crisis with local and global action.
Miriam Clements, from the school's Climate Coalition, said: "This exciting event was initiated by us as students who wanted a way to raise awareness - and monetary donations - for an issue that is becoming more and more important as time goes on. This is the first Climate Month we have had at our school so we are really pleased that it was such a success and we hope it will become a yearly tradition."
Joanna Grimes, Deputy Headteacher, said: "We are always happy to support students in organising initiatives such as this. We want our students to understand that their actions have the power to make a positive difference to our community and the world around us, and this month reminded us of our day-to-day responsibilities towards the planet. We are proud of our students' creativity, determination and leadership."
Climate-themed Cake Competition