La Maison Hantée and Mi Personalidad theatre shows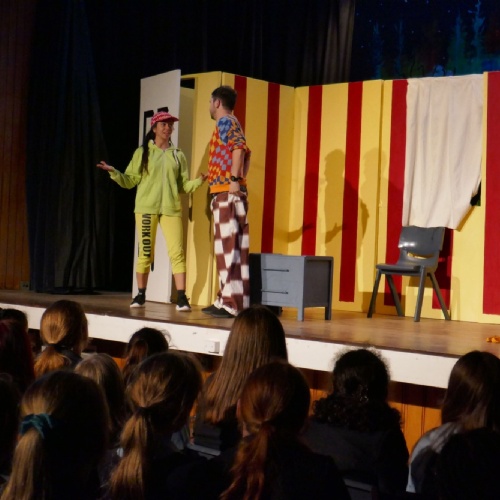 At the end of November, we were absolutely delighted to be able to welcome back Onatti Productions for the first time since March 2020.
Students in Years 8 to 12 were treated to a wonderfully engaging theatre performance when they watched Mi personalidad or La maison hantée - or both if they study French and Spanish! With many thanks to our PTA for making this enrichment activity possible. Some of the students shared their reviews of the shows.
Ms Vann
Curriculum Leader – Modern Foreign Languages
Mi personalidad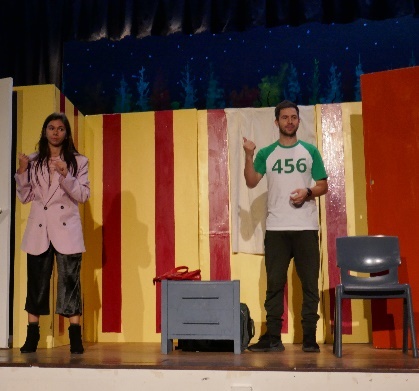 "We thoroughly enjoyed the Onatti Spanish play performance 'Mi personalidad'. It was a great way to see how much Spanish we knew and learn some new phrases and words! We think that everyone understood more than they anticipated which was great! It was also nice to see Spanish being spoken other than in a classroom setting. The way that the play was formatted made it easy and clear to understand what was going on. We used cognates and context and the actions to help us to get an idea of what was happening. It would be great to see another play so that we can see how far we have come in terms of our Spanish vocabulary development and because it was just a really fun thing to watch. The time flew by as it was such an enjoyable performance!"
Penelope Bridge and Antonia Oluremi, Year 9
La maison hantée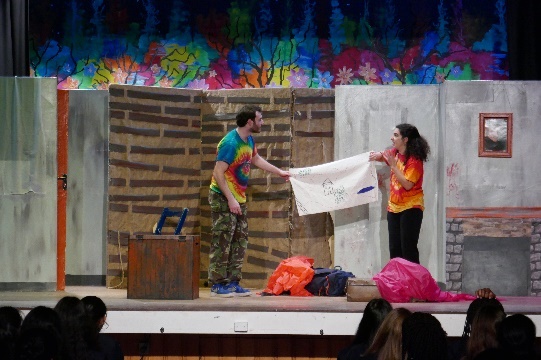 "We watched 'La Maison Matinee' by Onatti Productions. I personally think that the play was very well acted out, as you could understand what was going on by the actors and their actions. I also appreciated that they spoke slowly and eloquently so we could understand what they were trying to say. The play was also very interactive, which meant that everyone could get involved in some way, though they didn't necessarily have to go on stage to do so. My favourite thing about the play was when the actors would ask the audience for input in the story as it made the afternoon fun, entertaining and enjoyable."
Okiki Aranniewa, Year 10