Futsal training begins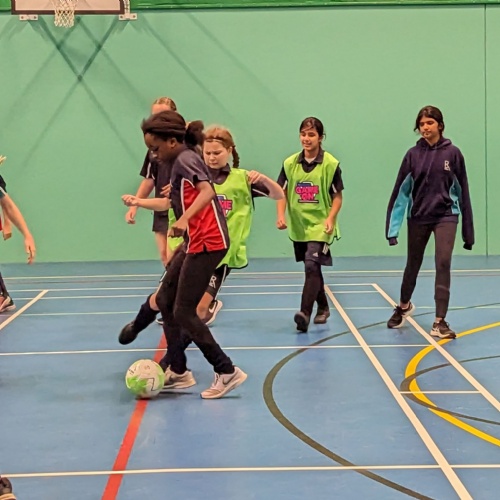 A new training experience for our football-loving students
Back in November of last year Simon King, the school games coordinator for East Warwickshire, came into school and delivered a Futsal session for our main school footballers. It was exciting, fun and great for the development of our players. We look forward to welcoming him back for further training on 1st February.
Now the players are in Futsal training for the first of their competitive matches coming up in February, followed by two Futsal tournaments later in the month.
The players have been developing their skills and discovering the unique elements to Futsal, including the technique of receiving the ball mainly on the front foot using the sole of the foot. The sole of the foot provides a bigger surface and the heavier ball means less bounce, so young players quickly gain confidence when using this technique to control the ball.
So far the training has been fast-paced with lots of enthusiasm and goals scored!