Foxcroft Science Essay Final
On Mon 20th March Mrs Goodwin accompanied Vatsal Pandey and Osariemen Benson in year 12 to the 2023 Foxcroft Science Essay Final at Rugby School's Science Schools.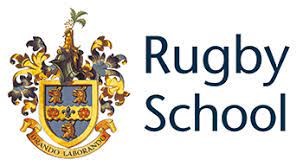 Vatsal and Osariemen were 2 of the 6 finalists, chosen from 38 entries from Warwickshire and they both did brilliantly. They were asked some really challenging questions! Here are their experiences of the evening:
"The competition was to write a 1500 -word essay on the theme: Big Data, and I chose to write about the question relating to biology: What is genome sequencing? The whole experience was very new to me as it was my first time writing a scientific essay and I was also competing against many students from different schools, so I didn't really think much about getting into the final. But to my surprise I was selected, along with 5 other students, to attend the final where I had to present my essay for 10 minutes, and answer questions about it for 10 minutes afterwards.
On the evening of the competition, I was very nervous to present to the judges as it was my first time ever doing something like this and I'm not confident with public speaking, but while I was presenting, I felt calmer and remembered how the other finalists also expressed how they were nervous too, so I wasn't alone. The questions they asked afterwards were nothing like how I expected: some were thought-provoking and definitely required you to know beyond what you talked about in your essay, but even so, I managed to answer them to the best of my ability. The other finalists were very supportive and encouraging, so after my presentation I felt much better about how I did and was glad I did present in the end. Though I was nervous, it was a great experience that has definitely prepared me for times I will present in the future and it's something I can be proud of myself for trying."
Osariemen Benson Year 12

"I'm thrilled to share my experience at The Foxcroft Science Essay Writing Competition, hosted by Rugby School on 20th March. The theme was "Big Data", and many schools participated in the event. I was honoured to be selected for the finals with my essay on "A.I. and Machine Learning in astronomy". During my 10-minute presentation, I shared my insights on the topic and was challenged with thought-provoking questions by expert judges in their respective science subjects. It was an intense but exciting experience that truly tested my knowledge and abilities.
What made the event even more remarkable was the outstanding presentations from the other participants. Two people from each subject of Physics, Chemistry, and Biology gave their presentations, which exceeded all my expectations. The audience asked them some intriguing questions that sparked exciting discussions. It felt great to be a part of such a stimulating event that pushed me beyond my comfort zone.
Overall, I had a fantastic time at the competition, and it was a joy to be a part of such an exciting event."
Vatsal Pandey Year 12