Diversity Day celebrated in school!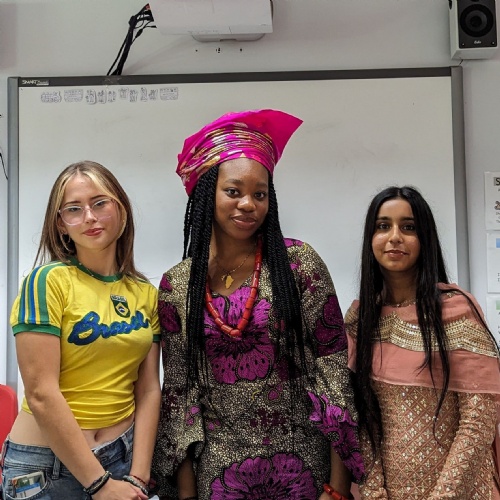 Last week we celebrated our school's diversity with students coming into school wearing the colours of their country's flag or cultural clothing.
There was sea of colour in the classrooms and a fantastic turnout in the hall at lunch for an array of wonderful performances, with singing, dancing and musical pieces. Performers were clapped and cheered on, with the music blasting out!
Students also had the chance to sample a range of international food in the canteen from red Thai curry to ratatouille, coq au vin to samosas. Delicious desserts have included churros, apple crumble and custard and chai masala cake!