Success for our Year 12 Engineering Team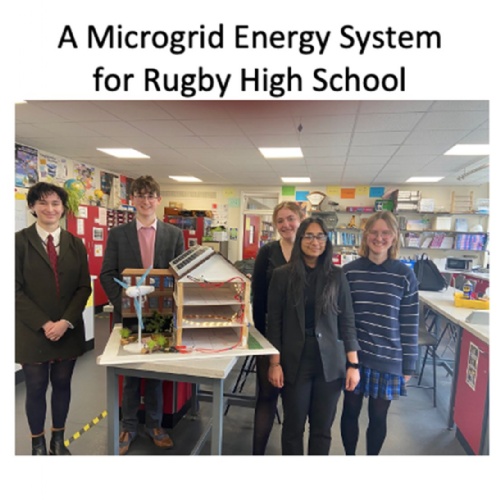 Every year the Engineering Development Trust runs various programmes and routes into STEM, tailored to different age groups. One of these is the Industrial Cadets Gold Project aimed at students in Year 12, and each year Rugby High School enters one or two teams.
This year the Year 12 Engineering Team carried out a project on investigating the feasibility of installing an electricity Microgrid at RHS. We hoped to prove that it was possible and would enable the school to become more energy independent, particularly now energy prices are so high!
Over the last 8 months, working with mentors from a local engineering firm, we looked at alternative energy resources such as wind and solar that would work here in Rugby, constructed both a virtual and real model of the school, ran computer simulations (after spending hours learning how to use the programmes) and put together a long report on our findings.
In May, we were assessed by a panel of five experts, faced intense questioning about our methods and had to explain our results and defend our conclusions. We were successful and were put forward as one of 26 finalists from the Midlands region.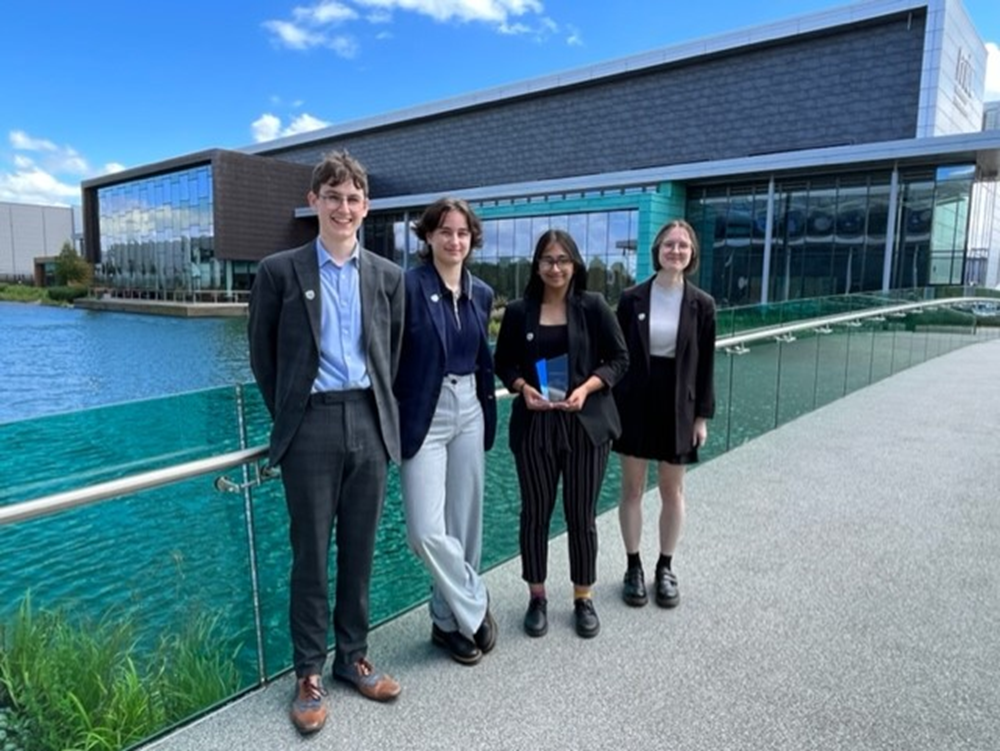 On Monday 27th we went to the AMTC, in Coventry for the Celebration event - a great day out with a chance to see what our competition was and to take part in various challenges and workshops. The last event of the day was the awards ceremony and we were really surprised to be announced as Overall Winner 2022 in the Midlands!
Though it was hard work on top of studying for our A levels, it was well worth the time and effort and is something we would recommend to anyone thinking about a career in STEM.
Dylan Emery, Maddie Fletcher, Maddy Tolley, Neehru Tumber and Francesca Yaxley