The return of Lacrosse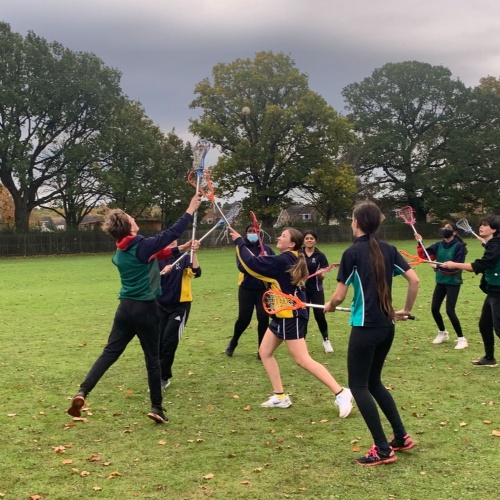 From our PE Department:
Once students get to KS4, we try and continue to introduce them to new sports, as well as develop skills in sports they've already learnt. We believe that variety in the sports offered in PE lessons is key for our students to have a broad range of experiences, and perhaps find a love for a sport they otherwise might never have tried.
In the first half term of school, Year 11 tried their hands at Lacrosse. The line we always hear is; "Yeah I've seen this in the film St Trinians", so it's nice to give them a go at learning some of the skills, and they certainly give it a good go, and can see their progress across the 6/7 weeks we do it for.