Oh What A Lovely War!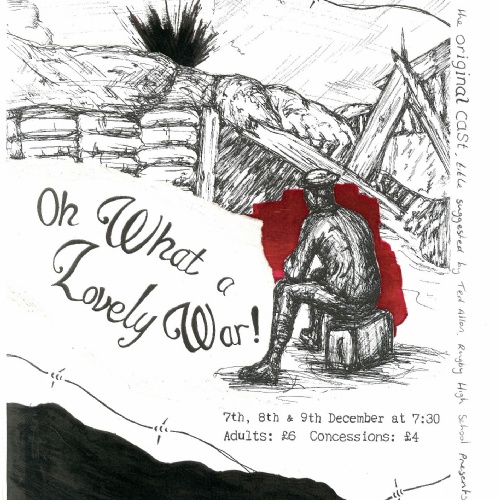 The production will run on the evenings of Wednesday 7th, Thursday 8th and Friday 9th December 2016, beginning at 7:30 p.m.
Tickets are £6.00 for adults and £4.00 for concessions. You can pay by cash or cheque; please make cheques payable to "Rugby High School".
Tickets for this year's school production will be available only from the box office at school, and should be purchased in advance of the production. The Box Office will be open for business at lunchtimes the week beginning 21st November in the main entrance beside reception.