Science Goggles donated to Hospital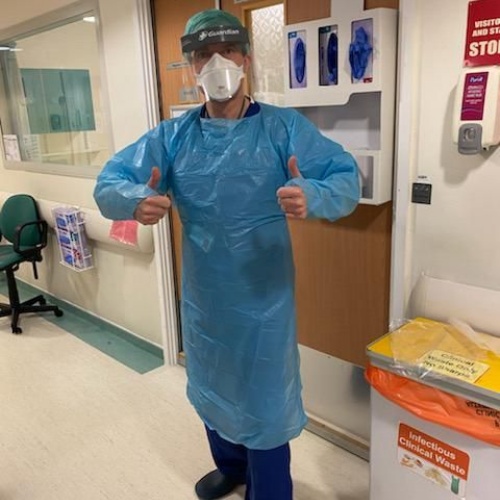 Over 1,000 pairs of goggles and shields have been collected from local secondary schools for use in hospital by Liesl Kirsopp, one of our science technicians. She was alerted to the fact that nurses and doctors at UHCW were sharing goggles as they did not have enough. Liesel collected 200 sets from Rugby High and then contacted as many science technicians as she knew locally and arranged to collect from Rugby School, Lawrence sheriff, Crescent, Rugby Free School ,Ashlawn School, Guilsborough Academy, and Pitsford School in Northampton.
The nurses and doctors are so very grateful to the schools as they are so unbelievably short of PPE.
From one of the nurses:
"You are a star, the wards were dipping goggles from B&Q in detergent yesterday & having to share equipment! These are much better. Thankyou!"
Since sharing this story on our school's Facebook Page, one of our Parents has come forward with a very generous offer to contribute to the cost of some new goggles as and when they become available again.