Physics students inspired by Summer Engineering Courses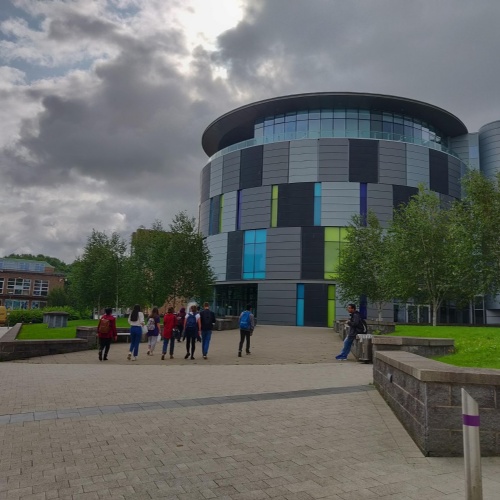 Engineering Course Experience
If you enjoy Physics, Maths and practical problem solving then a career in engineering may suit you down to the ground. There are so many different branches of engineering, you may find it difficult to know what might interest you. There are lots of charitable organisations who subsidise short engineering courses for students at all key stages. Keep an eye out regularly in our newsletter to links to courses such as those run by Headstart and The Smallpeice Trust. Below you can read about the experiences that two physics students had last summer.
Susan MIghall, Head of Physics
James Bach, Year 13 writes...
During my summer holidays I completed a Biomedical Engineering course at Birmingham City university. This course was incredible and I still wish I could do it again. I found the course fascinating, as it not only got my interest from my engineering side but also enveloped the medical aspect of this field. My group's final project was a robotic right hand that would copy the moves made by the left hand as in the photo. The whole experience took five days and every day was different, with each day influencing the overall project that we presented at the end.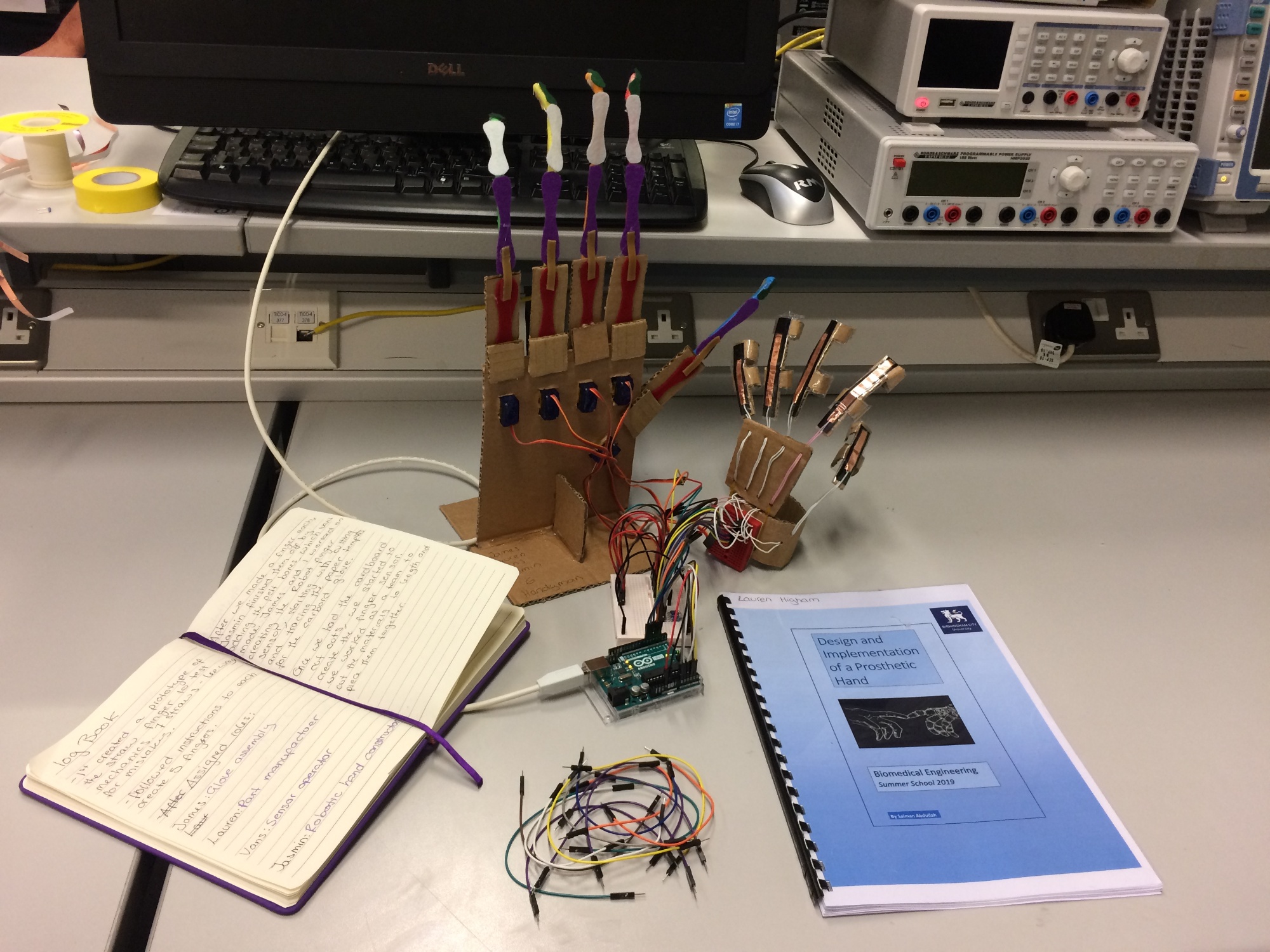 Overall the experienced gave me an incredibly positive outlook on an entirely new pathway for me to follow. In fact, I even decided to study it at university, Southampton being my first choice. The course helped my teamwork skills as well as my overall knowledge of the field. I was able to better myself when it came to public speaking when I had to present my team's final project to a panel of judges and the rest of the people on my course. And along the way I even made some friends I still speak to today. I would heavily advise anyone who has doubts of what subject to study or anyone who has free time to spare to go on a course like mine. This course was a once in a lifetime experience and I will never forget the skills I made in it.
Samantha Katanda, Year 13 writes ...
I went to Durham for a week long Sutton trust summer school; my summer school subject was engineering. Going on this summer school made me realise that there are so many applications for engineering and there are so many different aspects to it. On my summer school we carried out a series of experiments regarding wind turbines and for some of them we got to use wind tunnels. We weren't really given a brief as such; we were told to carry out the experiments and then write a report on what it is we discovered and to analyse the method we used and the data we collected . We then got to decide what conclusions we would make and what the basis of the report would be as a whole. This was an interesting experience as it showed us how they do things at Durham. We had a PhD student helping us and she told us that often when professors teach, they give you the 'bread for the sandwich 'and you make the 'filling'. I decided to write my overall report on the suitability and feasibility of building a wind turbine in Durham. I had to decide ideal placement, ideal specs, shapes of the blades, how many blades etc., based on the experiments I had carried out earlier on in the week.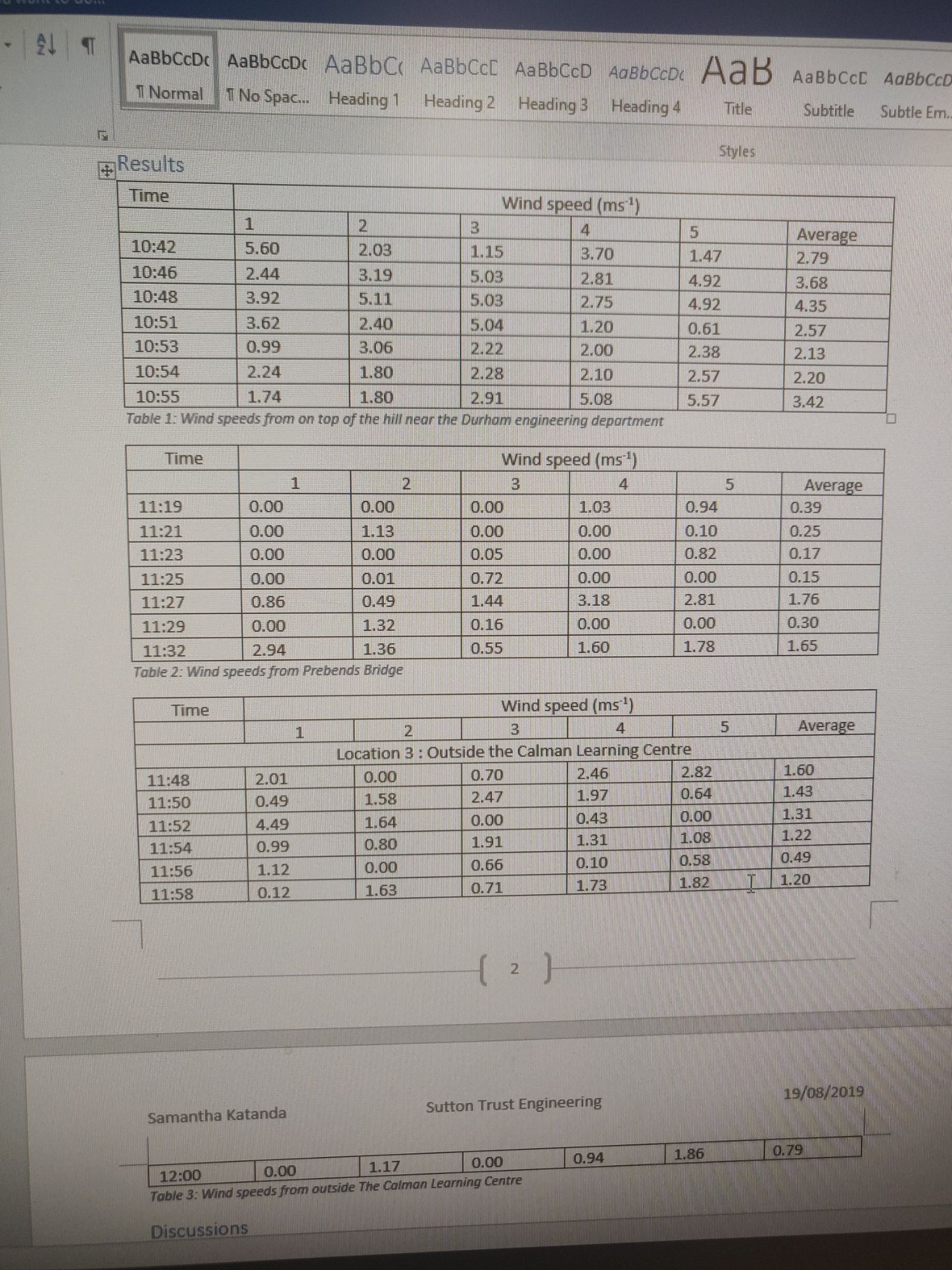 All in all, it was a great experience because along with actually doing work we had the chance to see Durham in a chilled out atmosphere when it's not crowded (like on an open day) we saw the different departments and Colleges and were able to speak to students that actually go there .