Senior Student Leadership Team 2021
Hi, I'm Dhruvika and I'm taking History, English Literature, Maths and Further Maths.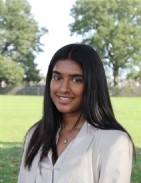 Rugby High School has always embodied a warm and supportive environment. Therefore, as Head Girl, I am excited to collaborate with the student leadership team in order to make even more positive changes to the school community.
Currently, our school life has undergone some very deep challenges and experiencing online school has given us all the opportunity to adapt and learn in a new platform. However, I acknowledge that online learning has brought some difficulties too, and our physical and mental wellbeing have taken a toll. Mental health is an increasingly important topic and so, I would like to establish a safe network which allows students to communicate with teachers or pastoral care. Hopefully, this will ease any concerns and worries that can stem from this difficult time.
Additionally, I aim to continue advocating for the importance of current affairs, diversity, inequality and other significant issues. Despite, the barriers we are faced with due to lockdown, by working closely with our school prefects, I would like to focus further on developing these aims and continuing our fundraising efforts. This will all contribute in our goals to become a more healthier, sustainable and welcoming school environment!
I am eager to hear your thoughts about what you would like to see in the following year and I am particularly grateful for the opportunity to be able to facilitate these ideas.
---
My name is Luke and I've been elected as Head Boy this year.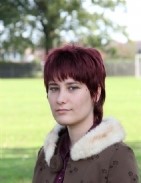 For A level I take Art, Sociology and English Language.
Art in any of its mediums is probably my favourite thing in the world and I'm hoping to study it in the future in depth. I like to be busy and out and doing things so I really enjoy being on the Senior Student Team.
I collect vintage clothing, tapes and records, and play mediocre guitar; none of my family play instruments so luckily I look quite good in comparison.
If you ever want to talk just let me know, I'm always up to chat.
---
Hi, I'm Aimy and I'm taking Biology, Chemistry and Politics.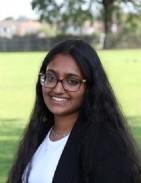 Thank you for choosing me to be a part of your Leadership Team!
One of my main aims is to make things a little bit easier for students by implementing more of their feedback. Especially as, currently, most of our learning is happening online, I believe it is essential to listen to all staff and students on how to make this new type of school as comfortable and safe as it would be if we were going to school.
Rugby High is an excellent learning environment because of the people that form it.
Once again, thank you! I'm looking forward to getting started!
---
Hi, I'm Isabella, I take Spanish, Geography and Art.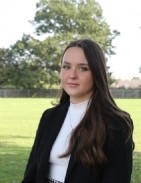 I'm passionate about giving everybody a voice and I'm someone who can represent all students.
I'm very enthusiastic about creativity and will make this one of my key focuses, I'd love to have murals around the school and get everybody involved. I'd also love to celebrate key festivals more around the school.
I think well-being is a key part of school life and I think being part of the SSLT team offers me the opportunity to listen to all your suggestions and concerns.
---
Hi, I'm Melissa (Millie) and I take Biology, English Literature and History.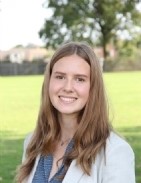 Rugby High School has many unique opportunities for improving its green space. I would love to bring the wildlife to our school community; this will encourage us all to embrace nature, whilst also providing a great stress-relief for the students and teachers.
As a new student to Rugby High , I look forward to working with the Senior Student Leadership Team.